7. Fennel Seed Blueberry Ginger Beet Smoothie
By Rawspicebar.com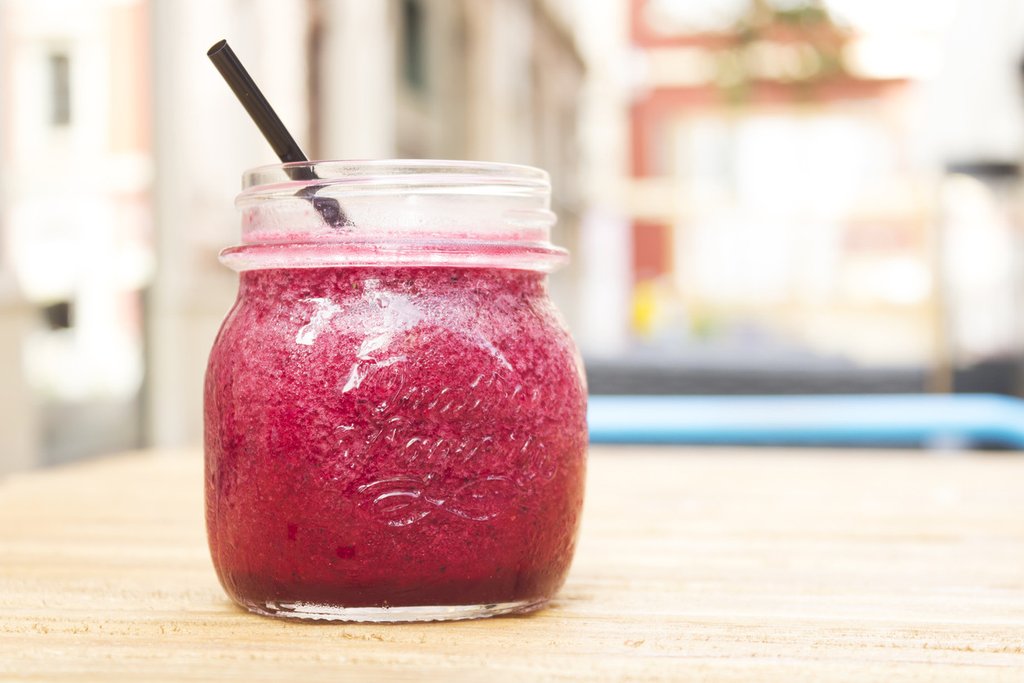 Ingredients
3 beets, peeled
2 cups blueberries
1 inch fresh ginger, peeled
1 1/2 cups coconut water
1 cup ice, optional
Instructions
Add all ingredients to blender, and blend until smooth.  Serve & enjoy!
8. Blueberry Smoothie Bowl
By Ally Milligan, Founder Loveleaf Co.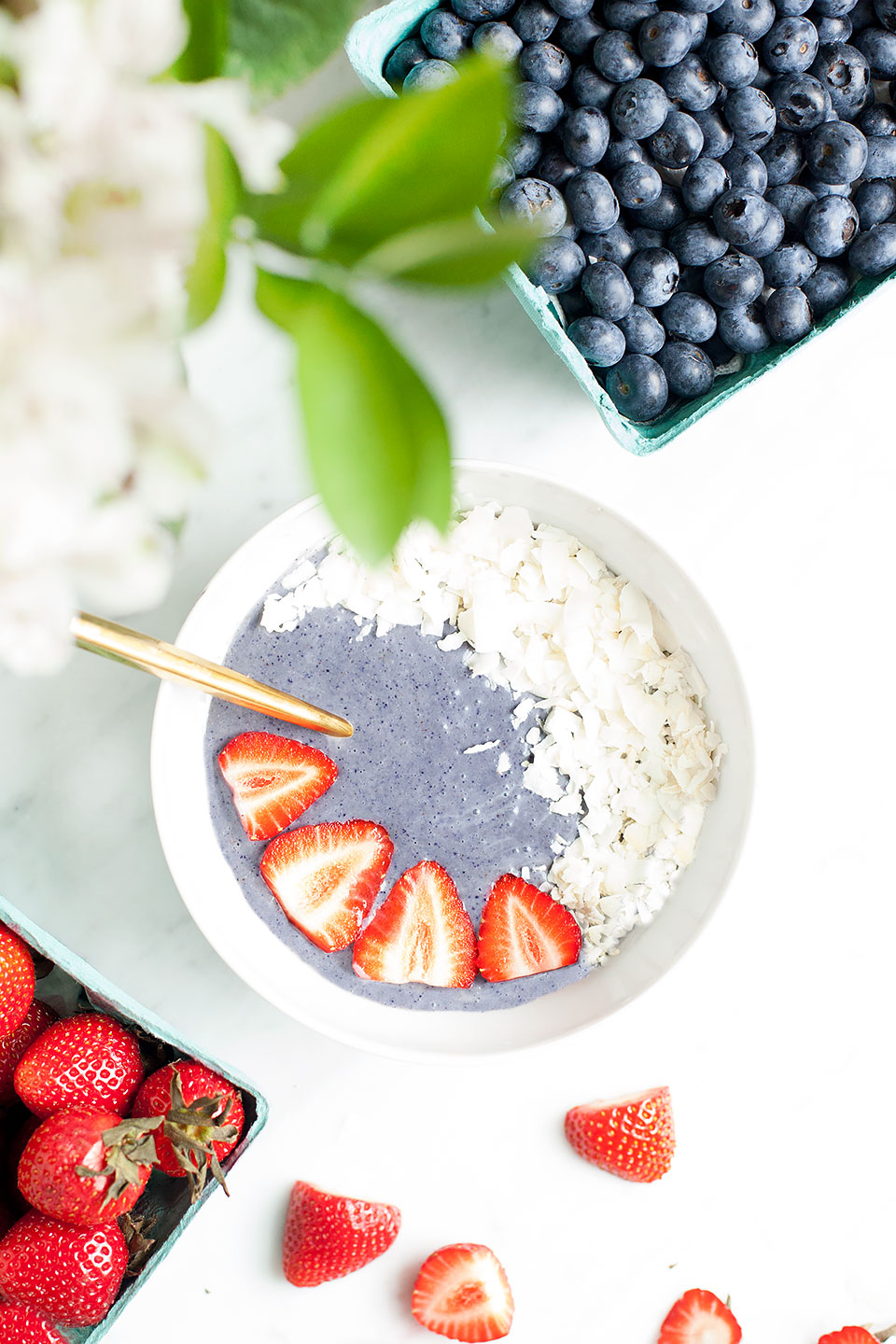 Ingredients
1 frozen banana
½ cup frozen blueberries
⅓ cup raw unsalted cashews, soaked overnight or at least 1 hour
1 cup almond milk + ¼ cup if needed (protein powder can make the smoothie quite thick, so use your judgment).
¼ – ½ teaspoon vanilla extract
1 serving protein powder
2 dates, pitted
Pinch of salt
Sliced strawberries and unsweetened coconut flakes, for topping
Instructions
Add all ingredients except the strawberries and coconut flakes to a high-speed blender and blend until smooth and creamy. Add more almond milk depending on desired consistency. Divide blueberry smoothie into two bowls. Top with strawberry slices and coconut flakes.