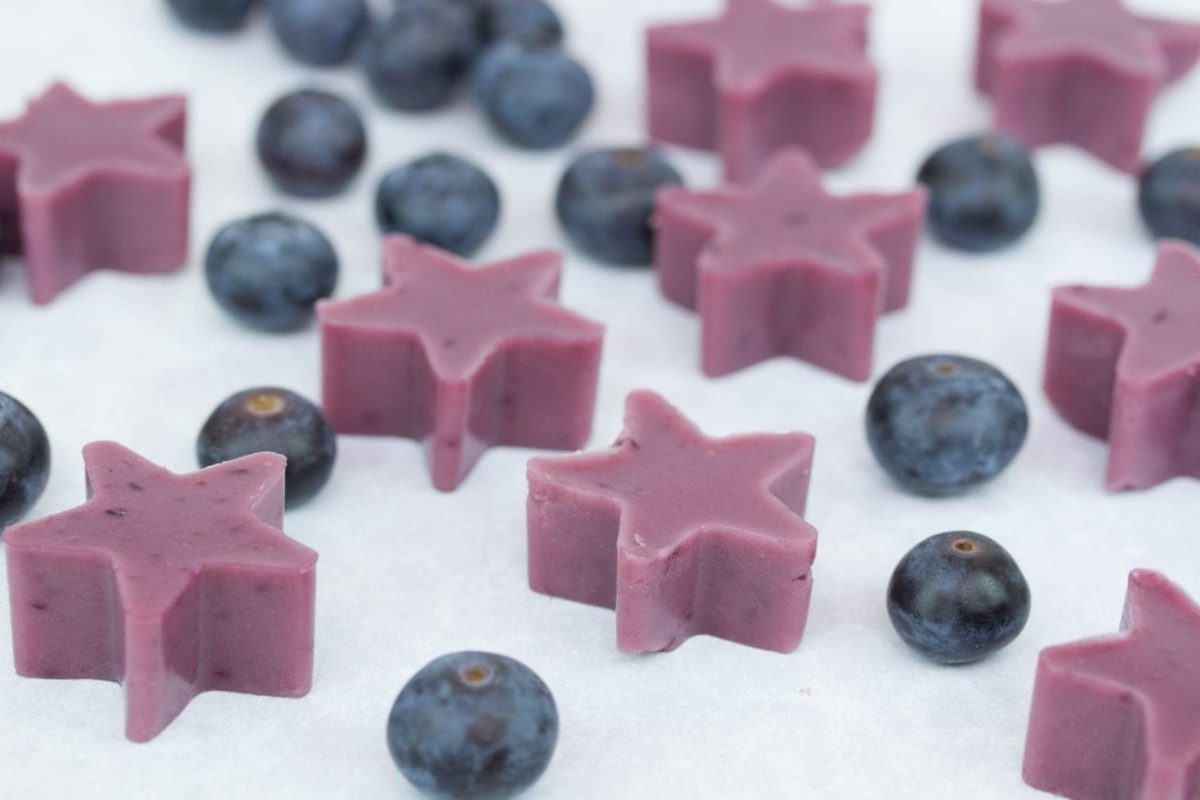 These nutritious homemade sweets (gummies) with fresh blueberries are dairy-free! Only 5 minutes to make these, set them in the fridge and you're done.
Prep Time:5 minutes
Cook Time:5 minutes
Refrigerate: 1 hour
Total Time: 10 minutes
Servings: 20 sweets
Ingredients: 
1 cup blueberries fresh
⅔ cup coconut milk
1 tbsp lemon juice freshly squeezed
4 tbsp maple syrup or honey
2 12g sachets gelatin powdered
Instructions
Combine the fresh blueberries

, coconut milk, and lemon juice in a blender. Blend until everything is smooth.

Put the mixture in a saucepan over low heat.
Add the maple syrup and simmer for a few minutes until the mixture begins to thicken slightly and darken in colour.
Turn off the heat and add in the gelatin, stirring constantly to avoid any lumps.
Pour the mixture into a silicone mould or a baking tray and refrigerate for at least one hour.
Release the mixture from the moulds. If you're using a baking tray then cut out small fun shapes using a small cookie cutter. Enjoy your homemade sweets!
Note: If you're using a baking pan, use a sharp knife to cut them into cubes or cut them out into fun shapes using small cookie cutters.
source: https://masandpas.com/