Recent article published in the journal Molecular Nutrition and Food Research showed that two compounds, resveratrol found in the skin of red grapes and pterostilbene found in blueberries, when combined with vitamin D, boost the body's ability to fend off illness and enhance brain power.
Resveratrol has been the subject of dozens of studies for a range of possible benefits, from improving cardiovascular health to fighting cancer and reducing inflammation. Blueberries have been found to boost brain power & wash off the toxin build up due to their composition of high levels of compounds called polyphenolics, which help the brain to carry out vital functions. 
Recipes to Try
Blueberry Grape Smoothie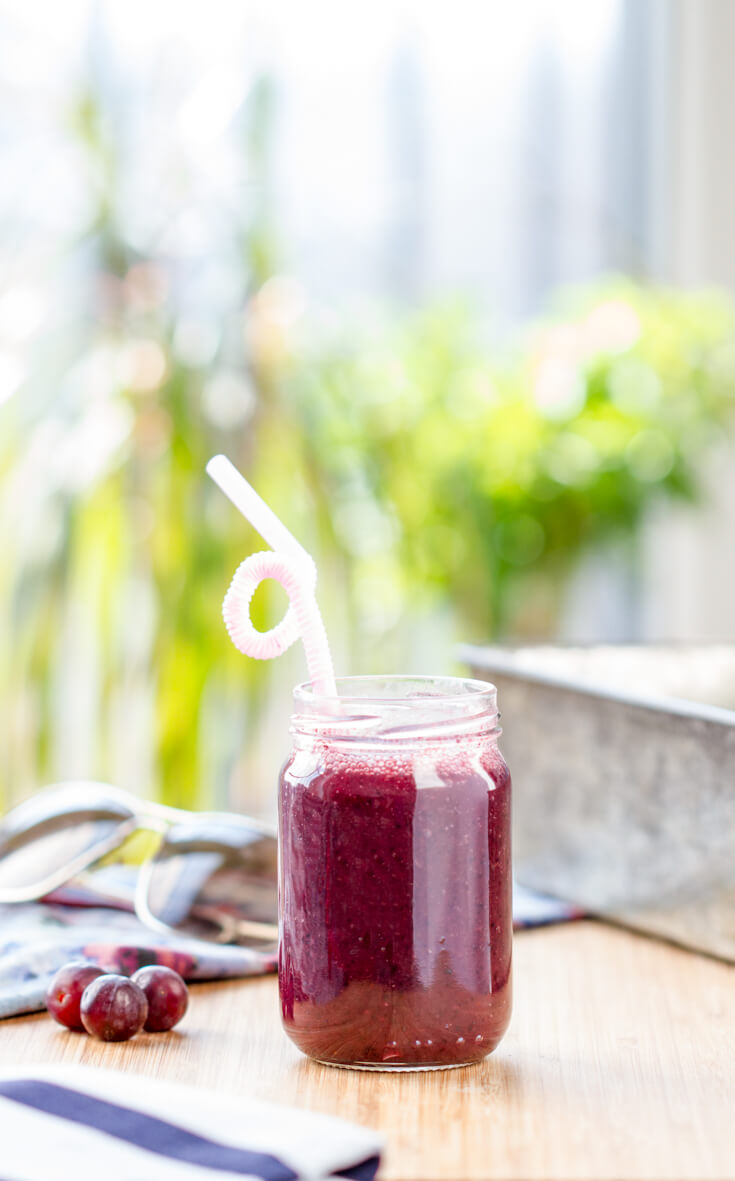 Ingredients
½ cup (50 gr.) frozen blueberries
1 cup (100 gr.) Red grapes (pitted)
½ cup (120 mL) Coconut water

 
Instructions
Put everything into a blender
Switch to blend. Enjoy!
Blueberry Grape Spinach Smoothie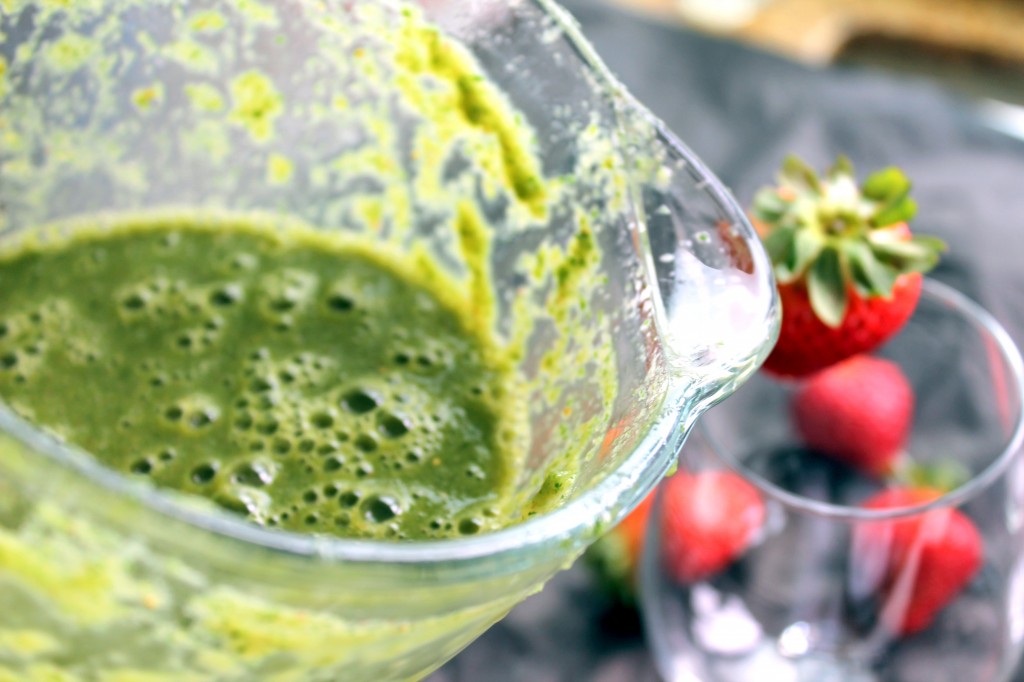 Ingredients
1 1/2 cups of almond milk
1 big handful of spinach (or greens of your choice)
1 big handful of blueberries
1 big handful of grapes
1 scoop of plant-based protein powder or hemp hearts
1 tsp of spirulina
Directions
Put all ingredients into a blender
Blend it well. Pour out & drink.
Reference: