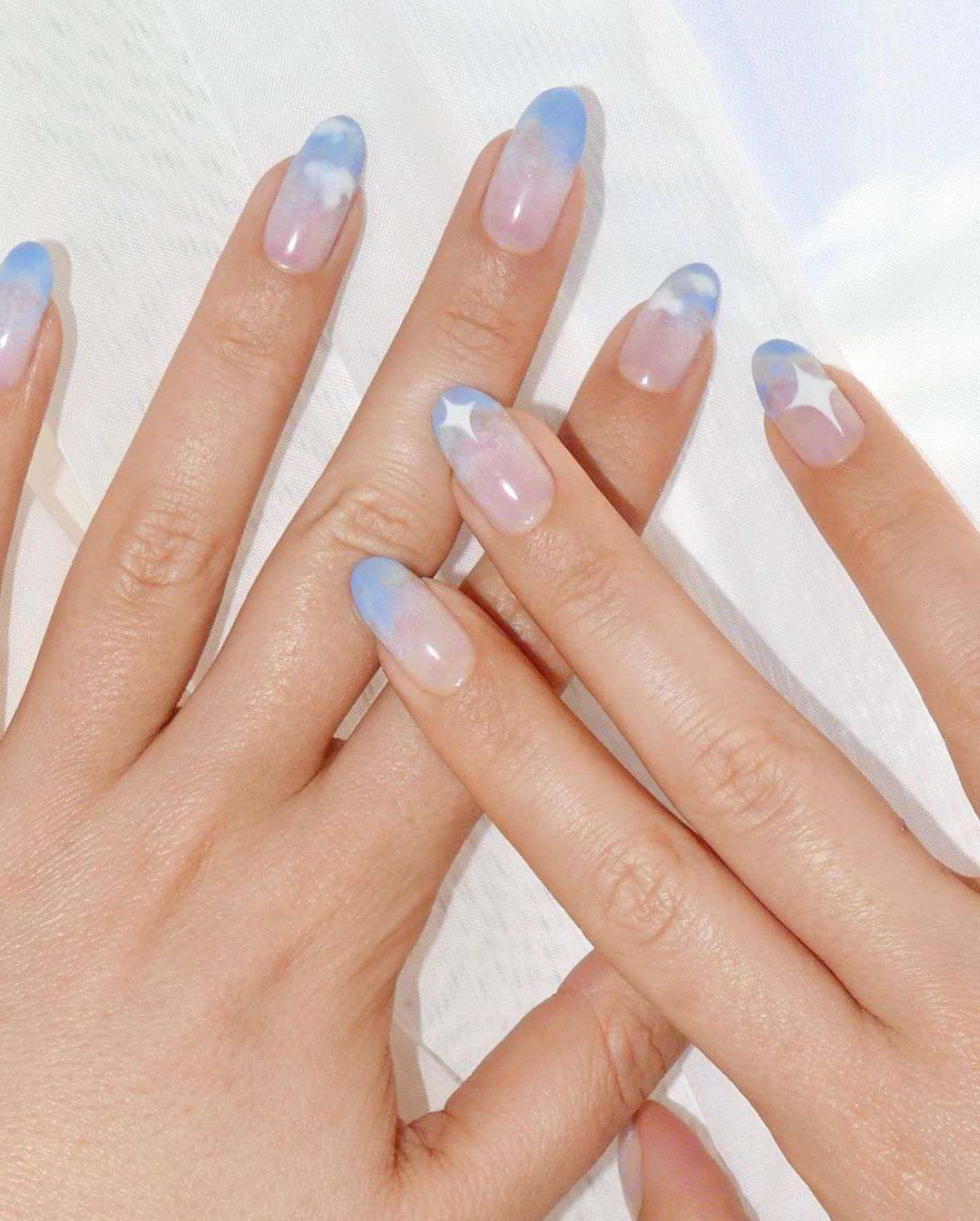 When you think about it, nails are what make or break how you present yourself both in real life and on social media. During the summer months, when mittens are safely stored away, a good manicure becomes even more important.
Summer 2023 has already seen a flurry of nail designs dominate social media, but the one that's become the latest 'micro-trend' and taken centre stage is blueberry milk nails.
The name might sound familiar. The milky manicure that saw white meet a hue of pink was the talk of the town in June, with the likes of Hailey Bieber, Molly-Mae Hague, and Nicola Peltz showing off their milk-colored manis.
Chocolate milk nails that had pale brown shade and strawberry milk nails that were a muted reflection of the Barbiecore hype were the go-to manis of springtime. Now, the trend has been given an upgrade, with the pink hue being swapped for blue nail polish to create the perfect pale, creamy, blue tint akin to what blueberry milk would look like.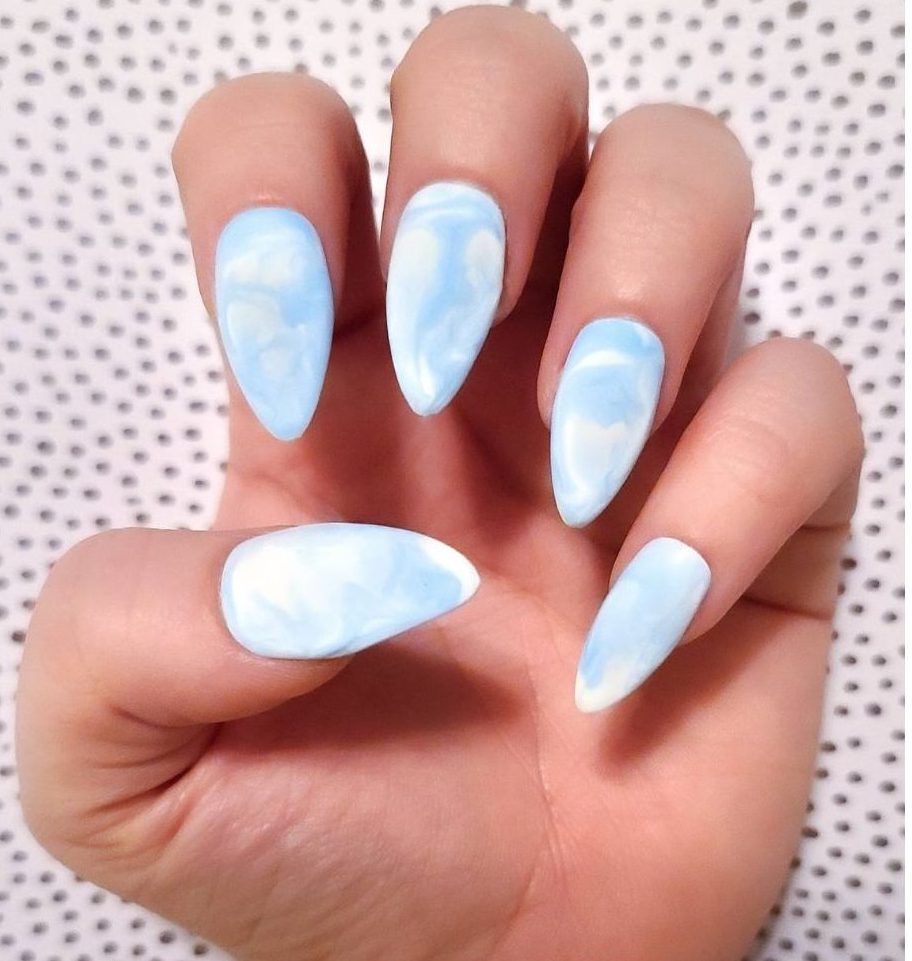 Share Your Blueberry Milk Nail Idea
On TikTok alone, the hashtag for the hue has received 2.1 million views, with social media users showing off their favourite designs using the colour.
Moreover, Brits' Google searches for "blueberry milk nails" has gone up by 350 percent in the past seven days.
Recent weeks have seen the micro-trend get picked up by some of Hollywood's favourites, including Samantha Carpenter, Zendaya, Dua Lipa, and the newlywed socialite Sofia Richie.
Those who aren't a fan of simple, monochromatic nails, can use the shade as a part of their next vibrant design.
Think coloured tips, baby blue stripes, cleverly placed negative space designs, and more.