Research has continued to affirm that, blueberries are antioxidant packed health powerhouse.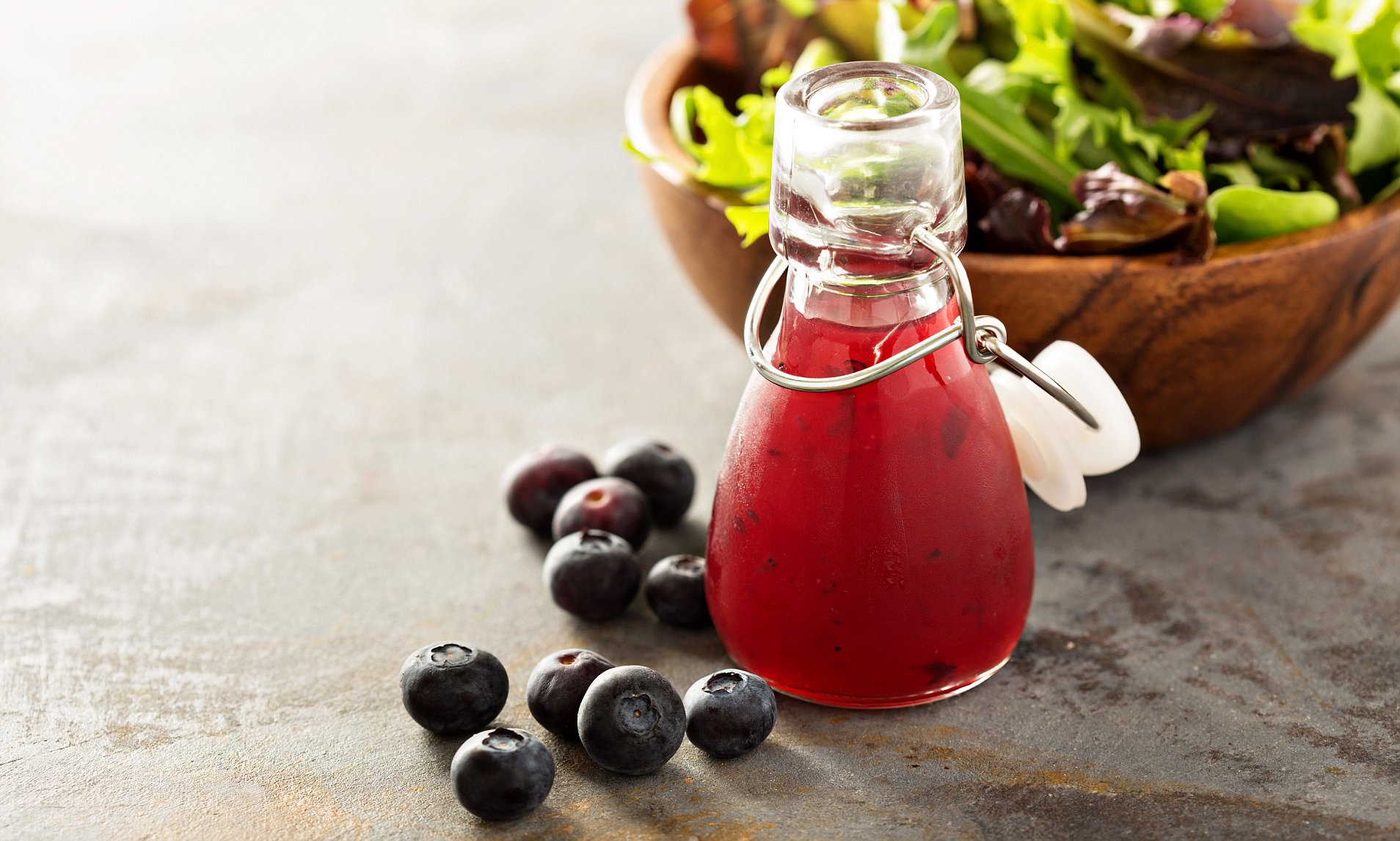 Another way of incorporating them in your diet is as Blueberry vinegar to marinade and in salad dressings such as French dressing.
How to Make?
Ingredients
2/3 cup crushed blueberries
, fresh or thawed frozen
2 cups white wine vinegar, red wine or apple cider vinegar, of quality
Procedure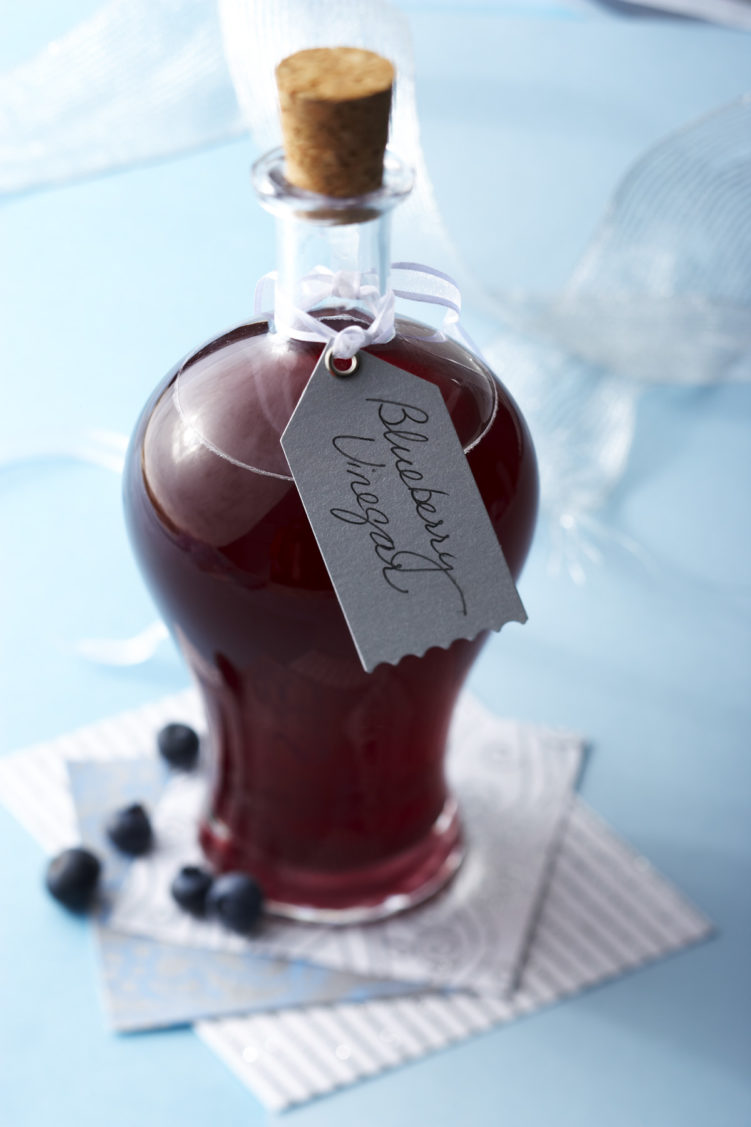 Place the blueberries and vinegar in the jar. (If using a glass canning jar, place plastic wrap over the mouth of the jar and then the metal lid and screw on metal top. This prevents any risk of the vinegar contacting with metal.)
Shake the jar and put to one side to steep. Continue to shake the jar once a day. Cover and let steep for 1 to 3 weeks.
Strain the vinegar after few days.
Strain and store the finished vinegar in your fridge for about 6 months.
The vinegar can be used in a variety of dishes that require vinegar, such as salad dressings

, marinades and in herbal remedies.

Ready to Use
Optional: Add pinches of fresh herbs like rosemary, basil and thyme in it.