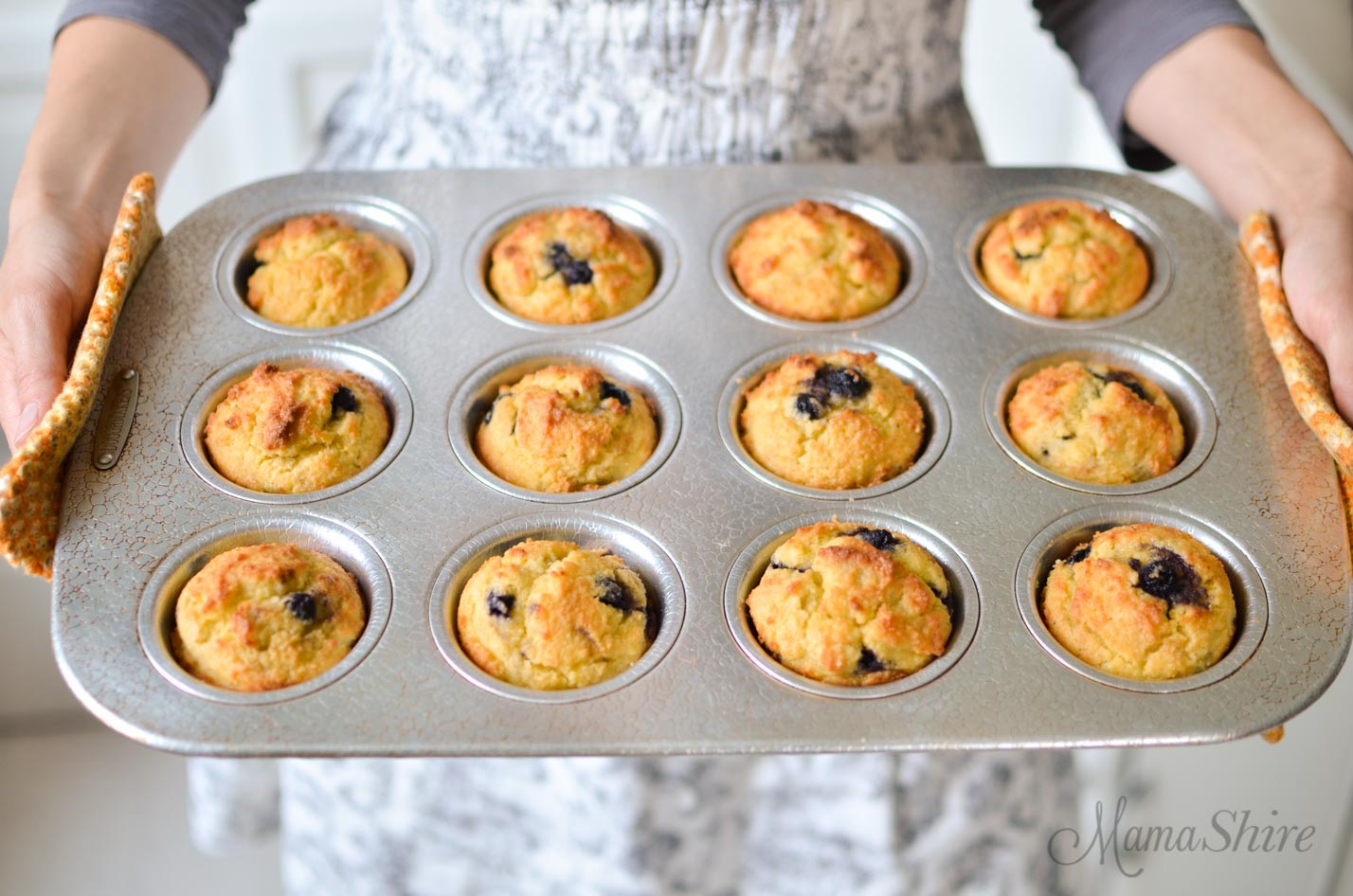 Each new year inspires us to make resolutions for healthier living. Yours may be to lose the few pounds gained over the holidays. And when it comes to losing weight, we all could use a little help.
Did you know blueberries can help you shed weight? That's right. Scientists have begun studying blueberries and their potential to help reduce body fat. While blueberries have been well-documented for their cognitive and cardio-protective benefits, new research suggests that blueberries may change the way we metabolize fat and sugar.
So for those of you who wish to try out a keto diet and at the same time are fond of bluberries too, we have a few keto blueberry muffins for you to add to your diet.
A keto diet is well known for being a low carb diet, where the body produces ketones in the liver to be used as energy. Lets check out how you can make these keto blueberry muffins.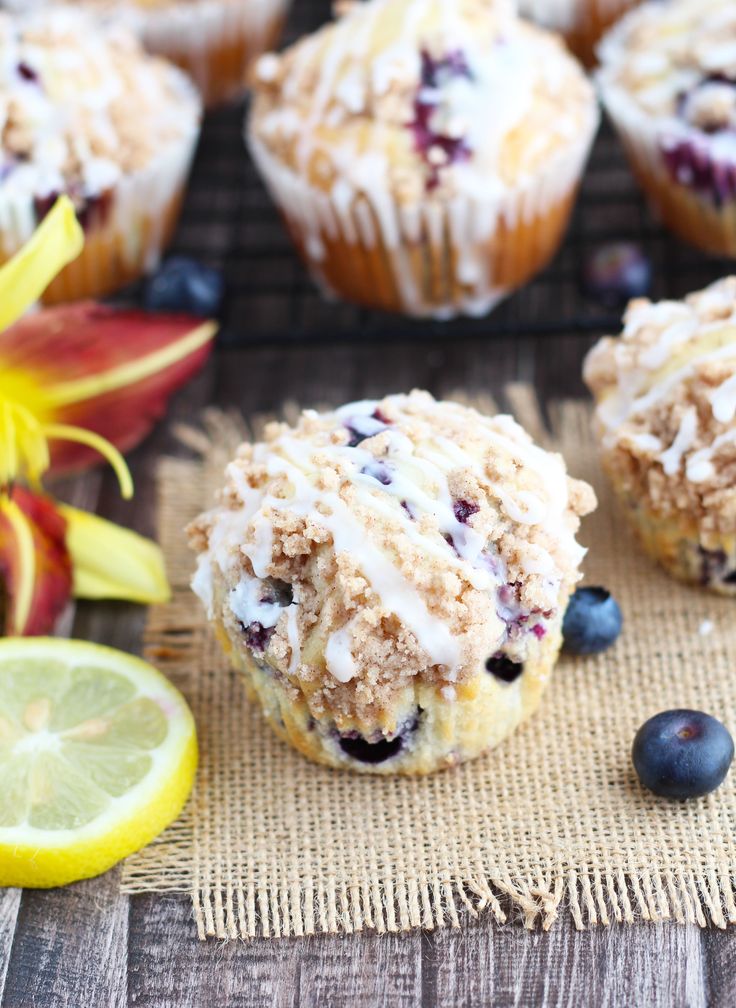 1. Keto Lemon Blueberry Muffins
Ingredients
2 Cups Bob's Almond Flour
1 Cup Organic Valley Heavy Whipping Cream (no carbs)
2 Large Eggs
1/4 Cup of Butter (melted)
5 drops Stevia (or more to taste)
1 tsp Baking Powder
1/2 Cup Fresh Blueberries
1/2 tsp Pure Lemon Extract
1/4 tsp Lemon Zest
Instructions
Preheat oven to 350
Zest lemon and melt butter
Crack eggs into a large mixing bowl and whisk until well mixed
Add all other ingredients into the mixing bowl with eggs and mix until well combined
Pour muffins into 12 silicone baking cups
Bake for 25-30 minutes (until golden brown and a toothpick comes out clean)
Nutritive Value
Per Serving:
Calories: 223
Total Fat: 21g
Cholesterol: 72mg
Sodium: 46mg
Potassium: 37mg
Carbohydrates: 5g – 2g Fiber = 3 NET CARBS
Dietary Fiber 2g
Sugars: 1g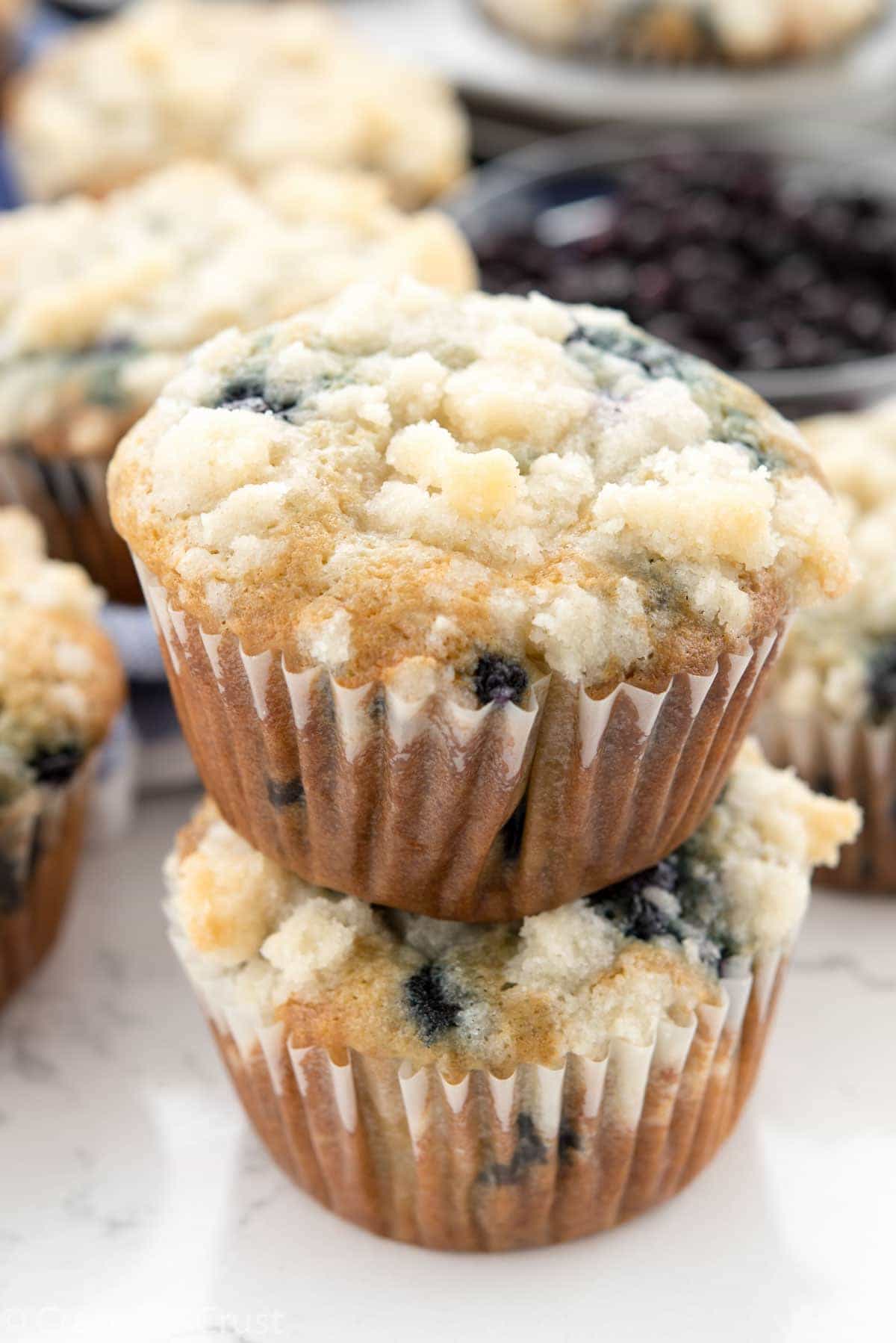 2. Keto Blueberry Cream Cheese Muffin
Ingredients
Cream Together
1/2 stick (2 oz) butter, very soft
4 tablespoons (2 oz) cream cheese, very soft
1/2 teaspoon vanilla
Dry Ingredients
1/2 cup (50 g) coconut flour
1/4 cup Swerve Granulated
1 teaspoon baking powder
1/4 teaspoon salt
1/16 teaspoon cinnamon
1/8 teaspoon xanthan gum
Wet Ingredients
3 large eggs (cold)
1/4 cup heavy cream (last wet addition)
Add Last
1/3 cup fresh blueberries
2 teaspoons Swerve Granulated
Instructions
PREPARATION:
Preheat oven to 350°. Position oven rack to the lower third of the oven. Line a six cup muffin tin with paper liners. Add the dry ingredients together in a smaller bowl and whisk together to combine and break up any lumps.
COMBINE:
In a medium bowl, cream the butter, cream cheese, and vanilla together until light and fluffy. Add 1 egg and beat into the butter mixture until the mixture is light and fluffy (it may break or separate, it's okay). Add 1/3 of the dry ingredients and mix until completely incorporated, making sure to keep that light, fluffy texture. Keep in mind that we want a light and fluffy – almost mousse-like texture throughout this process.
Add another egg and beat until fully combined and the batter is fluffy. Add half of the remaining dry ingredients, beating again. Add the last egg, beating until fully incorporated, followed by the last of the dry ingredients. Finish by adding the heavy cream, once again, beating until the batter is thick, but still light and fluffy. Fold in the blueberries.
FILLING THE MUFFIN TIN:
Spoon the thick batter into a plastic zip-loc bag and snip off a corner, producing about a 3/4 inch hole. Place the snipped corner into a muffin liner and squeeze the batter into a fat, rounded mound, filling the muffin liner about 3/4 full. Repeat for each muffin liner, adding any remaining batter to those that need a little more. Knock down any peaks with your finger. Sprinkle about ¼ teaspoon of Swerve granulated over the top of each muffin to help prevent burning and to give the muffins a nice look.
BAKE:
Place the muffins into the oven. Turn the oven up to 400° degrees for 5 minutes. Then, turn the oven back to 350° and bake the blueberry muffins for about 25 minutes more. They're ready when they feel firm when lightly pressed with a finger, but still sound a little moist. Remove from the oven and let cool five minutes before gently removing from the pan and placing on a cooling rack.
Nutritive Value
Per Serving:
Calories: 273
Fat: 25g
Protein: 5g
Total Carbs: 7g
Fiber: 3g
Net Carbs: 4g
Protein: 5g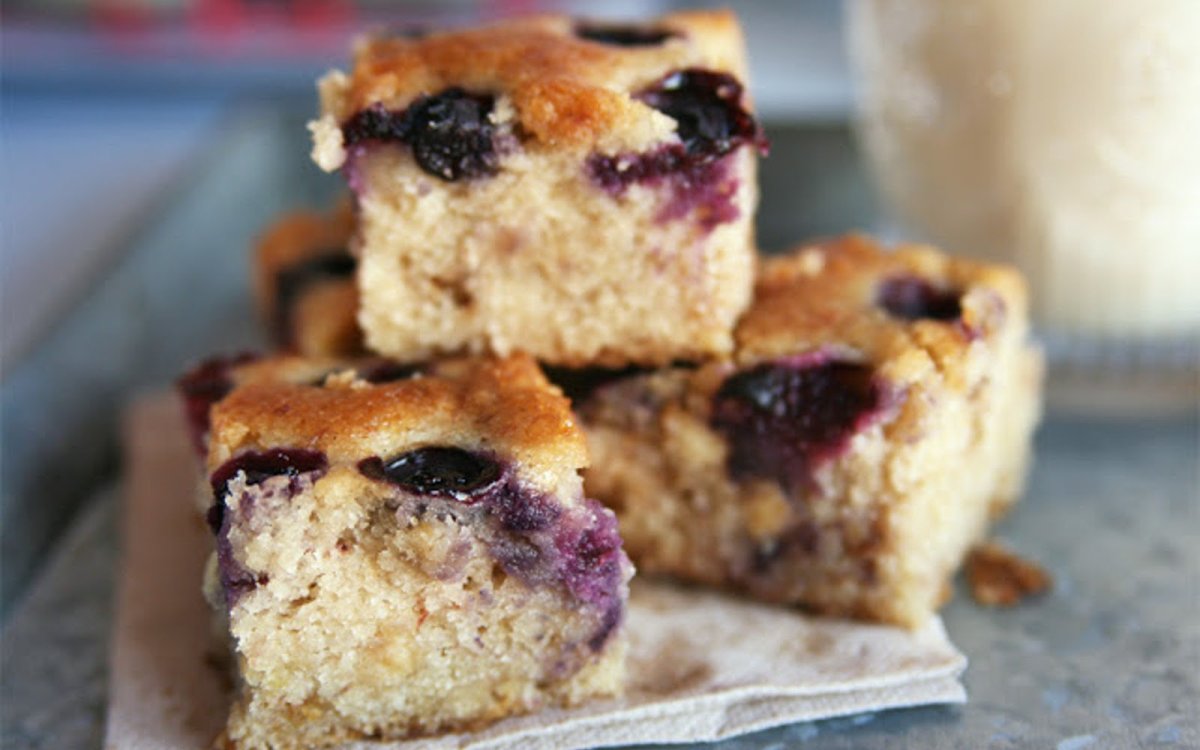 3. Chewy Blueberry-Almond Blondies
Ingredients
3 cups almond meal
1/2 cup flaxseed meal
1/2 tsp baking powder
Seeds from 1 vanilla bean
2 cups Steviva Blend (Fine)
8 oz cream cheese, softened/melted
8 tbsp butter, melted
2 large eggs
A pinch of salt
2 tbsp blueberries
Instructions
Preheat oven to 350F
Line a shallow 9×12(ish)" cake baking pan with parchment paper.
Combine and mix together all ingredients except blueberries.
Use a spatula to pour into lined baking pan, and smooth into an even layer.
Sprinkle blueberries over the top.
Bake for about 30 minutes or until browned on top and a fork comes out pretty clean (you want it a little gooey in the middle, that's what makes it taste so good!)
Remove from oven, then let cool for at least 10-20 minutes before slicing.
Serve warm and enjoy!
Nutritive Value
Per Serving:
Net carbs: 2g
Calories: 199
Fat: 18g
Carbohydrates: 5g
Fiber: 3g
Protein: 5g.