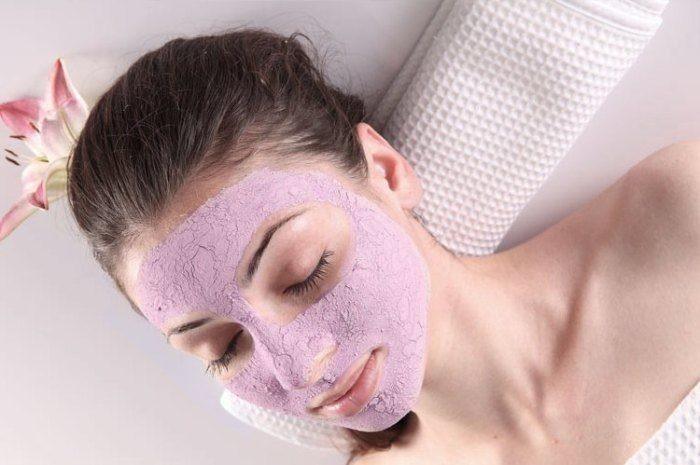 Blueberries are "super food" as their composition makes them so.
They contain the most antioxidants than any other fruit and are great for the skin. They also contain vitamins A, B complex, C and E, potassium, zinc, copper, iron and magnesium. Blueberries smoothen the skin, prevent fine lines and wrinkles, eliminate scars, increase elasticity, fight against blemishes and acne, balance levels of oil in the skin, and help even out skin tone. Besides being great for your skin, blueberries also improve brain function, boost your immunity, help maintain weight and blood sugar levels, and neutralize free radicals.
There are a number of skincare products in the market that use blueberries, but you can also make your own. The ingredients used in making face and eye masks, lotions and soaps are easy to find in your local health food stores; you can get some at the grocery store. This is a great way for those that have allergies to avoid any reactions. Make sure not to use vinegar, spices or eggs. And watch out – you don't want to use too many blueberries or you may dye your skin.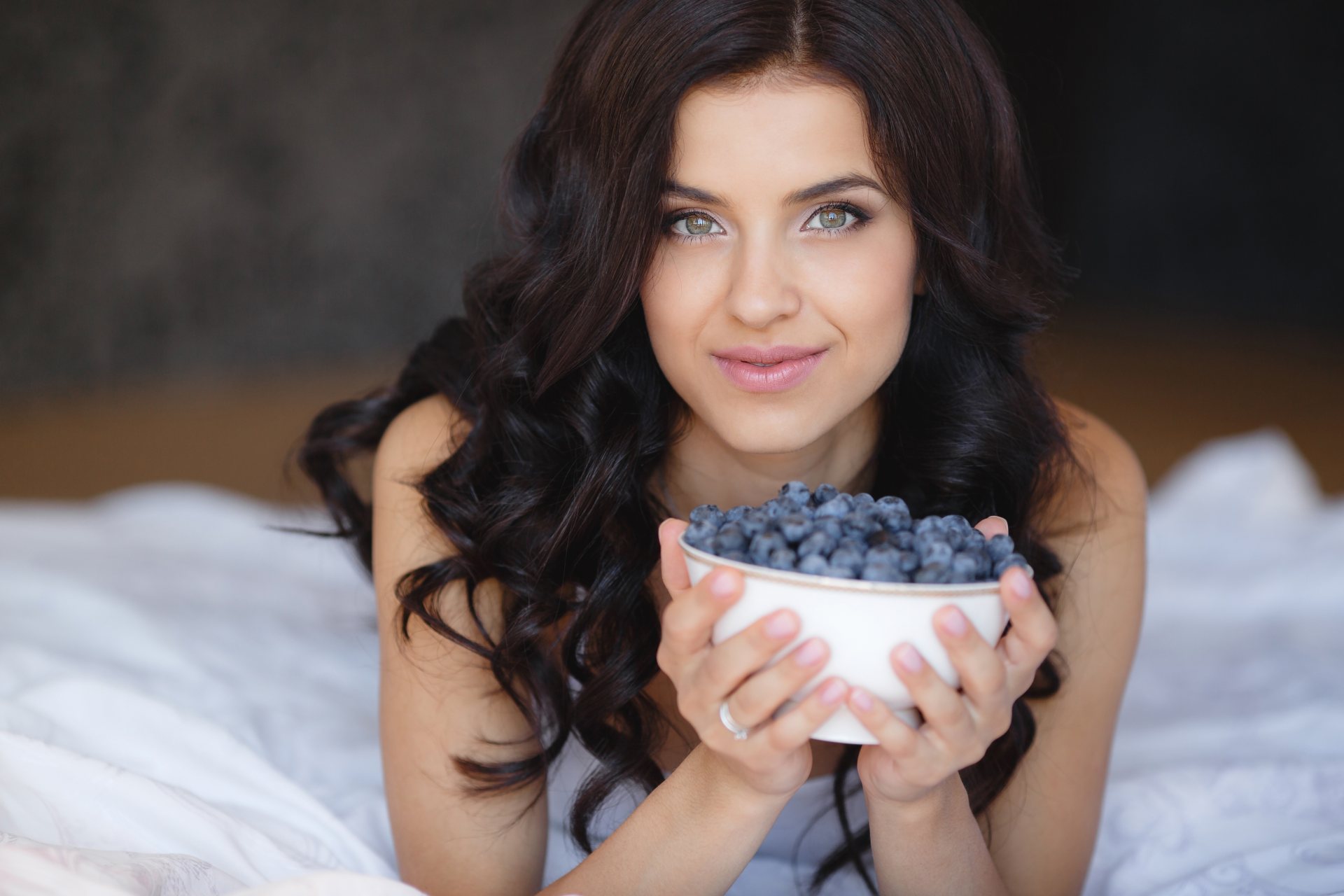 Making a Face Mask
Many recipes for making your own face masks have minimal ingredients and just need blending together. You can simply take blueberries and add ingredients such as plain yogurt, oats, honey, olive oil, sour cream, aloe vera and lemon juice. If you want a facial scrub you can add salt, sugar or baking soda. Make sure to keep most of these in the refrigerator and not for very long. Most keep up to a week in an air-tight container.
Plain Yogurt – helps clear off damaged skin.
Oats – shrink your pores and evens out the texture of your skin.
Honey – eliminates acne and makes your skin glow.
Olive Oil – cleans and moisturizes. It is a great makeup remover.
Sour Cream (not low or non-fat) – helps with acne, wrinkles, and freckles, activates the production of collagen and exfoliates. It has a lot of the same benefits for your skin as blueberries do.
Aloe Vera – heals, soothes, moisturizes and evens out skin.
Lemon Juice – not only aids in better skin but it also helps to keep your hair and nails healthy. It can dry out acne, soften skin, get rid of blackheads, even skin tone and help protect against the sun.
Depending on the availabiity of raw materials and skin type you can make a variety of face mask.
Blueberry Honey Mask
¼ cup blueberries
1 tablespoon organic honey
1 tablespoon olive oil
Directions: Blend all ingredients until smooth. Apply ¼ inch layer on skin and leave on 10 minutes. Wash off with a wet towel.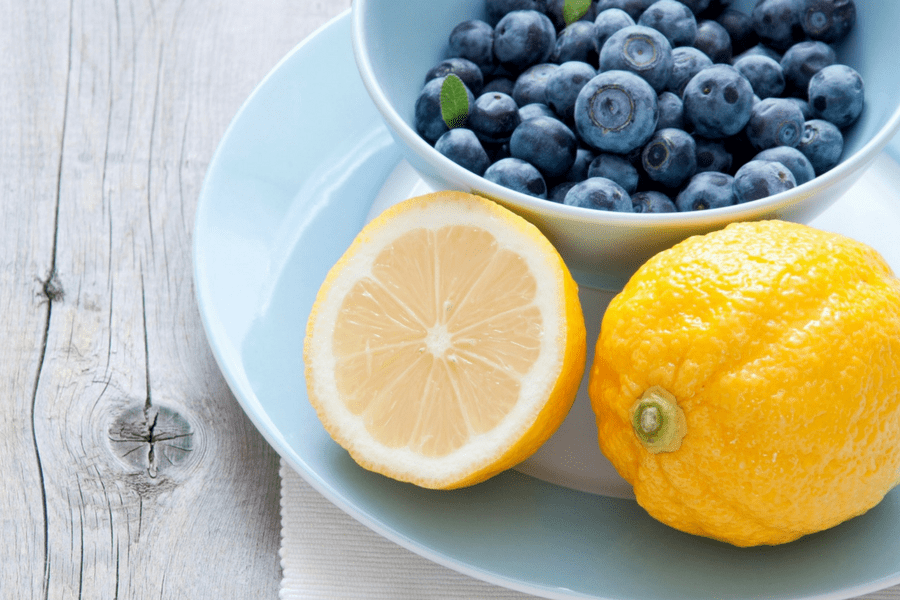 Blueberry Lemon Mask
1 handful of blueberries
1 tablespoon lemon juice
3 tablespoons plain yogurt
Directions: Blend until smooth. Clean face and leave on 10-20 minutes and then rinse face. Can keep for one week in refrigerator.
Blueberry Yogurt Mask
1 tablespoon plain yogurt (preferably Greek)
About 10 blueberries
Directions: Crush blueberries and then mix into the yogurt. Let sit on face for about 20 minutes and wash off with warm water. Pat your face dry.
Try This Homemade Lotion
Similarly you can make your own lotion. You can follow any generic recipe for unscented lotion  & mix in oils, teas and herbs depending on which scents you prefer and which benefits you want.
Blueberry seed oil can be added to a lotion recipe or it can be used by itself. It has all of the health and skin benefits as regular, raw blueberries. It is high in essential fatty acids and vitamin E.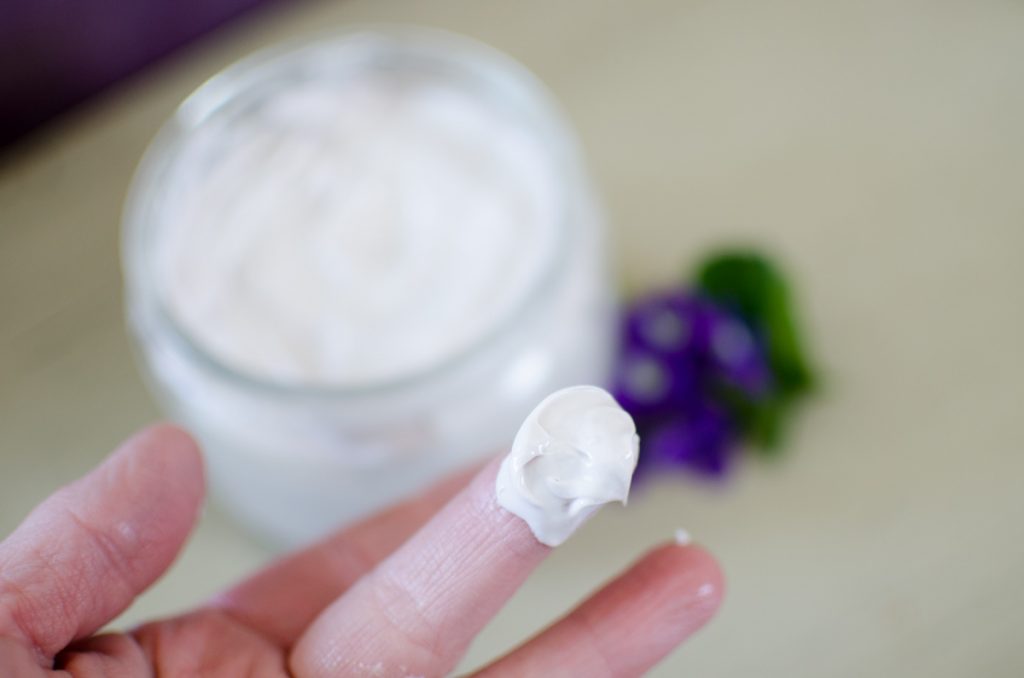 Recipe for Homemade, Organic Lotion
½ cup olive oil
¼ cup coconut oil
¼ cup beeswax
1 teaspoon vitamin E oil
Essential oils:1 drop per 2 ounces
Handful of blueberries
Directions:
Blend all ingredients and put into a glass jar.
Loosely place the lid on the jar and, in a saucepan, heat a few inches of water and place the jar in it.
Have another glass jar ready to put the finished lotion in to.
The ingredients will begin to melt. You can stir now and again.
When it is completely melted, pour into other jar. Do not put in a pump bottle.
Let the mixture cool to room temperature.
This will last about 6 months.
Be safe and creative, and have fun with your natural skin care products!