By Katherine Brook
Instagram: @healthykbbakes
Website: www.kbbaking.weebly.com
Blueberries – to some, they are the super-fruit of the world, the small, velvet-blue, juicy, round ball, which pops in your mouth. But whatever we call them, it doesn't change the fact that this fruit is packed full of benefits to keep our bodies in fighting form.
Bursting with antioxidants – more so than any other common fruit – blueberries are believed to help protect our bodies against diseases like cancer and reduce damage to our DNA cells, which prevents premature aging. Help to maintain brain function and improve memory, as well as fight urinary tract infections and even reduce muscle damage after strenuous exercise.
Low in sugar, blueberries are great for snacking, but surely there must be other exciting ways of eating the super-fruit – meanwhile still gaining all the benefits – than simply eating them one-by-one.
1. Spicy blueberry smoothie: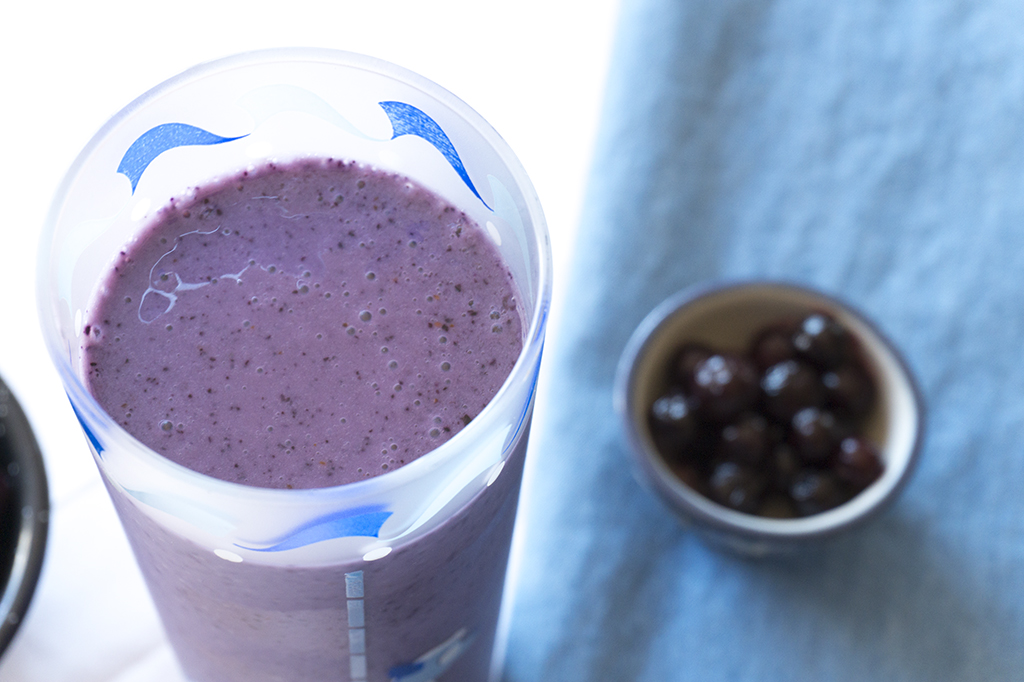 This smoothie is a great way to kick-start the morning. It's thick, creamy and spicy, with a hint of fresh ginger to aid good digestion.
Ingredients:
1 large handful of blueberries
¼ avocado
Thumb sized piece of ginger (more or less depending on how much of a kick you want)
1 banana (I keep mine frozen, it makes the smoothie thick and cold)
200ml of milk (I used either unsweetened almond milk or coconut milk)
Handful of ice
Blend all the ingredients together and watch your smoothie turn into a vibrant purple colour.
2. Clean coconut banana bread: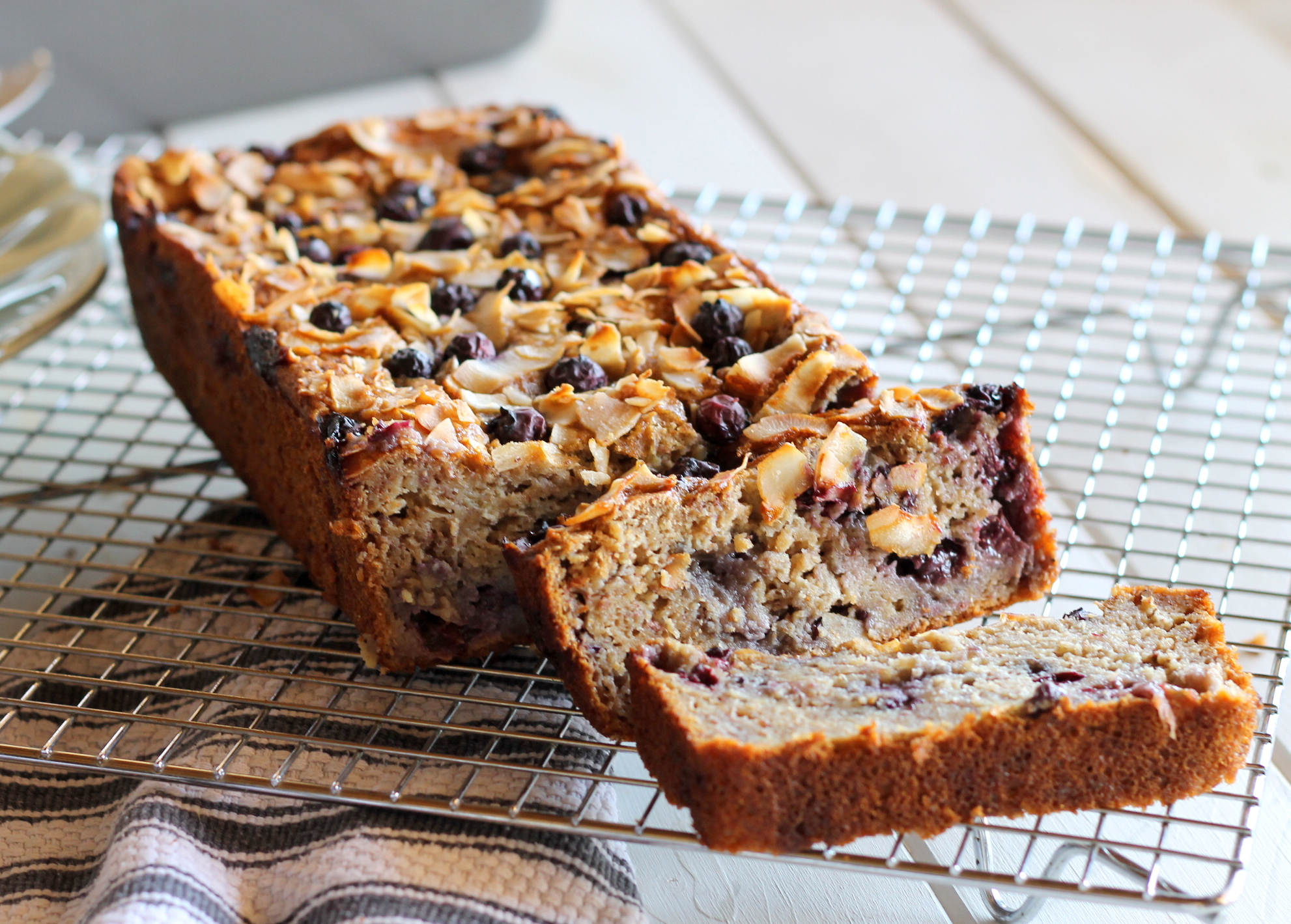 I have a real sweet tooth, especially in the morning. This coconut bread is great when you have a sweet craving and the perfect accompaniment to afternoon tea too.
Ingredients:

½ cup of coconut flour
½ cup of blueberries
4 ripe bananas
4 eggs
½ tsp of cinnamon
½ tsp of mixed spice
½ tsp of baking powder
½ tsp of bicarbonate of soda
1 tsp of natural vanilla essence
1 tbsp. of agave syrup
If you have cooked with coconut flour before, you'll know it sucks up all the liquid it can, hence this recipe calls for so many eggs and so little flour! Start by mashing your bananas in a bowl and then add in your whisked eggs, agave syrup, vanilla essence and combine. In a separate bowl combine the flour, spices, baking powder and bicarbonate of soda. Now combine the wet and dry ingredients and give them a good mix. Once you are happy with the mixture, fold in the blueberries. Leave to sit for 10 minutes whilst you grease a loaf tin and preheat the oven to 180 degrees. Pour into your tin and bake for 40 minutes, or until golden on top and cooked all the way through.
TIP: Turn your banana bread into French toast!
Soak two slices of banana bread in beaten eggs and a little cinnamon, before transferring to a hot pan and frying in a little coconut oil. Once ready, top with Greek yoghurt – I use Skyr or Fage – and some fruit. How about a few more blueberries?
3. Gluten-free blueberry pancakes: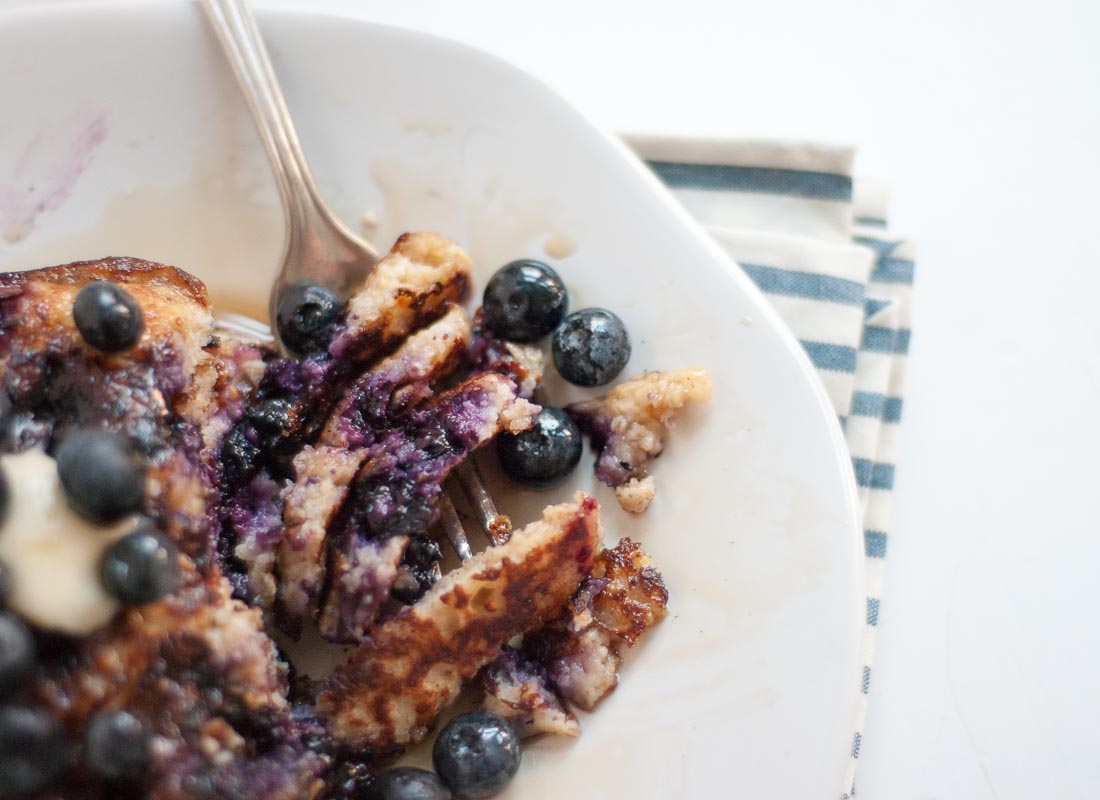 Light and fluffy pancakes that come in under 250 calories? Brunch is served!
Ingredients:
30g buckwheat flour
10g coconut flour
100g egg whites (I use two chicks)
½ tsp of baking soda
Dash of almond milk to desired 'pancake' consistency
Hand full of Blueberries
Combine the flours and baking soda with the egg whites, before adding the milk. Get your pan ready and hot, with some melted coconut oil in to prevent sticking. Pour a small ladle of mixture into your pan and then top with a few blueberries, cook until done on one side, before flipping it over. Repeat these steps. I like to keep mine warm in the oven whilst I cook the others.
Top your pancakes with anything you like. I usually go for yoghurt, banana, blueberries and a drizzle of date nectar, sometimes some peanut butter too.