4. Chicken and goats cheese salad: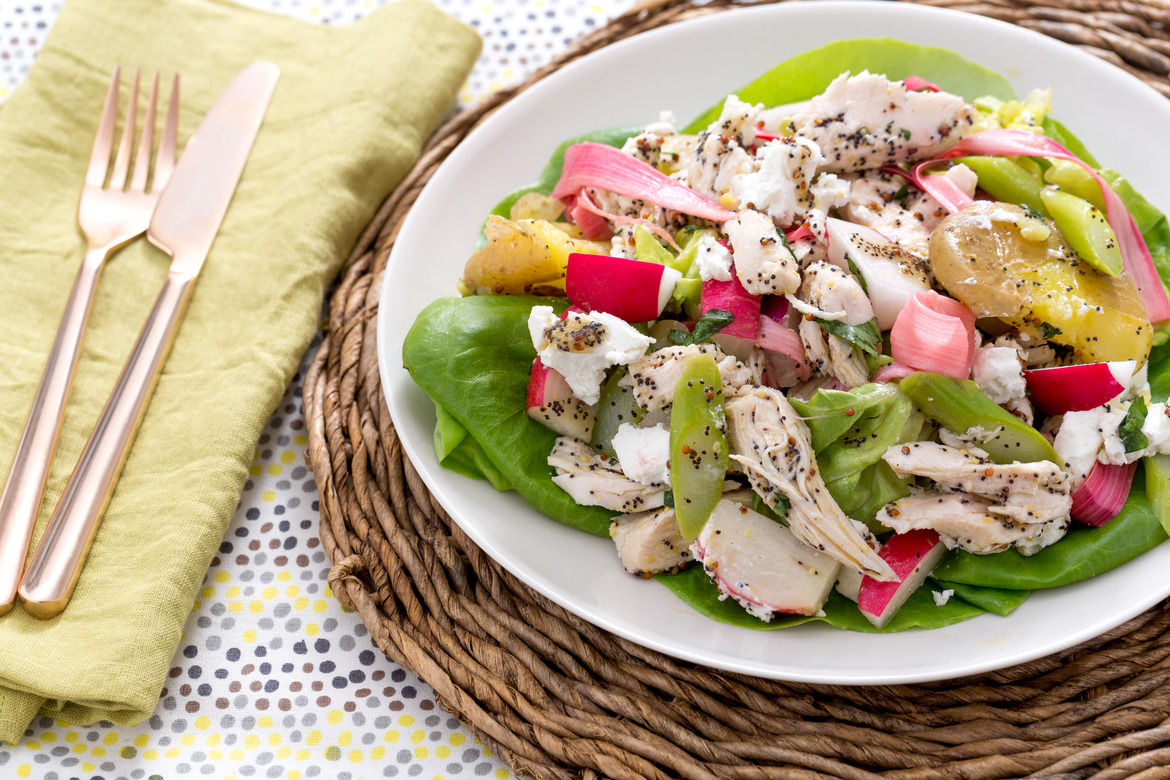 Get creative with your salads and add in some blueberries for a tasty twist. The sweetness of the berry works perfectly with goat's cheese in this delicious salad.
Ingredients:
1 cooked chicken breast
Handful of blueberries
Rocket and spinach leaf mix
1 slice of goat's cheese
6 walnuts
Dressing (makes 1 cup): ½ a cup of extra virgin oil, ½ cup of balsamic vinegar, 2 teaspoons of Dijon mustard, ½ tbsp. of agave syrup (or 1 tbsp. of honey)
Choose to plate up and serve your salad as it is, or if you are cooking your chicken, try grating a little lemon zest and sprinkling some black pepper over it before cooking. And grill your goats cheese for a lovely caramelized effect.
5. Blueberry breakfast bowl: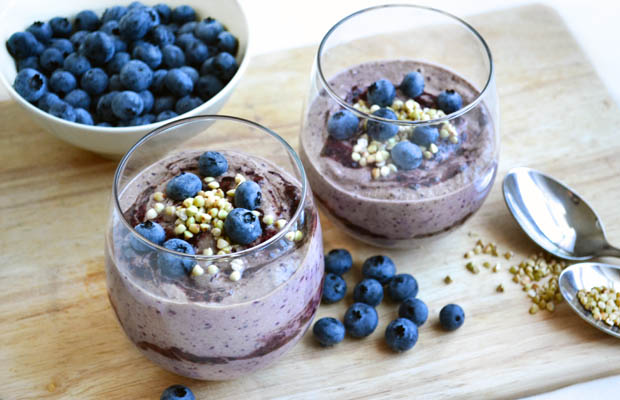 Keep it simple. How do I start most of my days? With a big bowl of Greek yoghurt, topped with low sugar granola, blueberries and raspberries. Both fruits are low in sugar and, as we know, packed full of benefits.
6. Blueberry oat muffins: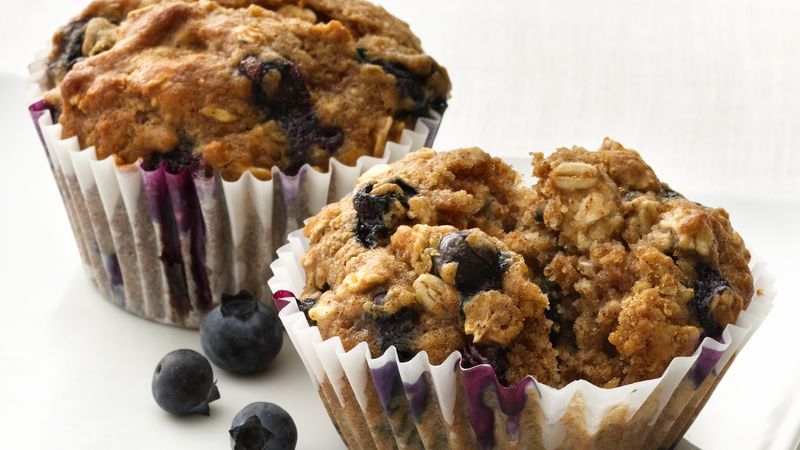 The perfect grab-and-go breakfast or snack, these blueberry muffins are sure to hit the spot.
Ingredients:
2 large ripe bananas
2 eggs
½ tsp of cinnamon
½ tsp of nutmeg
1 ½ tsps of baking powder
190g (2 cups) of oats
½ cup of walnuts
100ml or 6 tbs. of agave syrup
250ml (1 cup) of 0 % Fage Greek yoghurt/Skyr
½ cup of blueberries
Blend the oats into a fine powder, then add the walnuts and roughly blitz so the walnuts are roughly chopped, pour into a bowl. Into this bowl add the rest of the dry ingredients. In another bowl, mash the banana and add the beaten eggs, agave syrup and Greek yoghurt and mix well. Combine the wet and dry ingredients and then fold through the blueberries.
Pour the mixture into a baking tray lined with small muffin cases – it should make 12 – then pop into a pre-heated oven at 180 degrees for 15-20 minutes, or until golden brown.
Blueberry face scrub: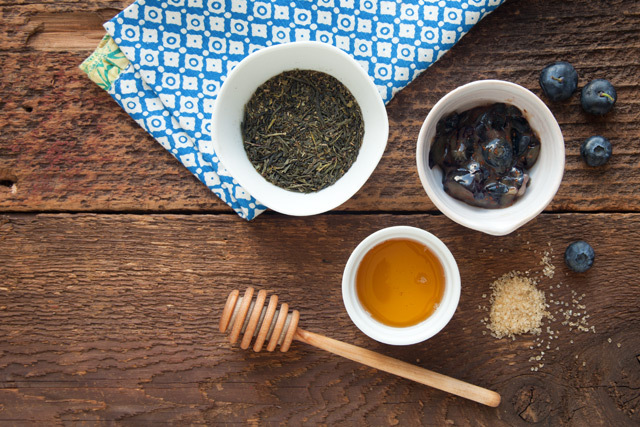 If blueberries are good for us inside, surely they must be great for us on the outside too?
This simple face scrub will leave your skin glowing, as the antioxidants from the blueberries help to soften the skin, while the sugar helps to exfoliate it.
Ingredients:
2 cups of brown sugar
2 tablespoons of pureed blueberries
The juice of one lemon
Combine the ingredients together and rub the mixture onto your skin, moving in circular motions. Leave on for 5-10 minutes before washing off.