We all know the benefits of eating blueberries, but what about the calories that are a part of the recipe. Therefore, we bring to you 5 such gluten-free, low sugar recipes that can be a part of your everyday meal.
1. Blueberry Scones
By Wendi Michelle, www.wendimichelle.com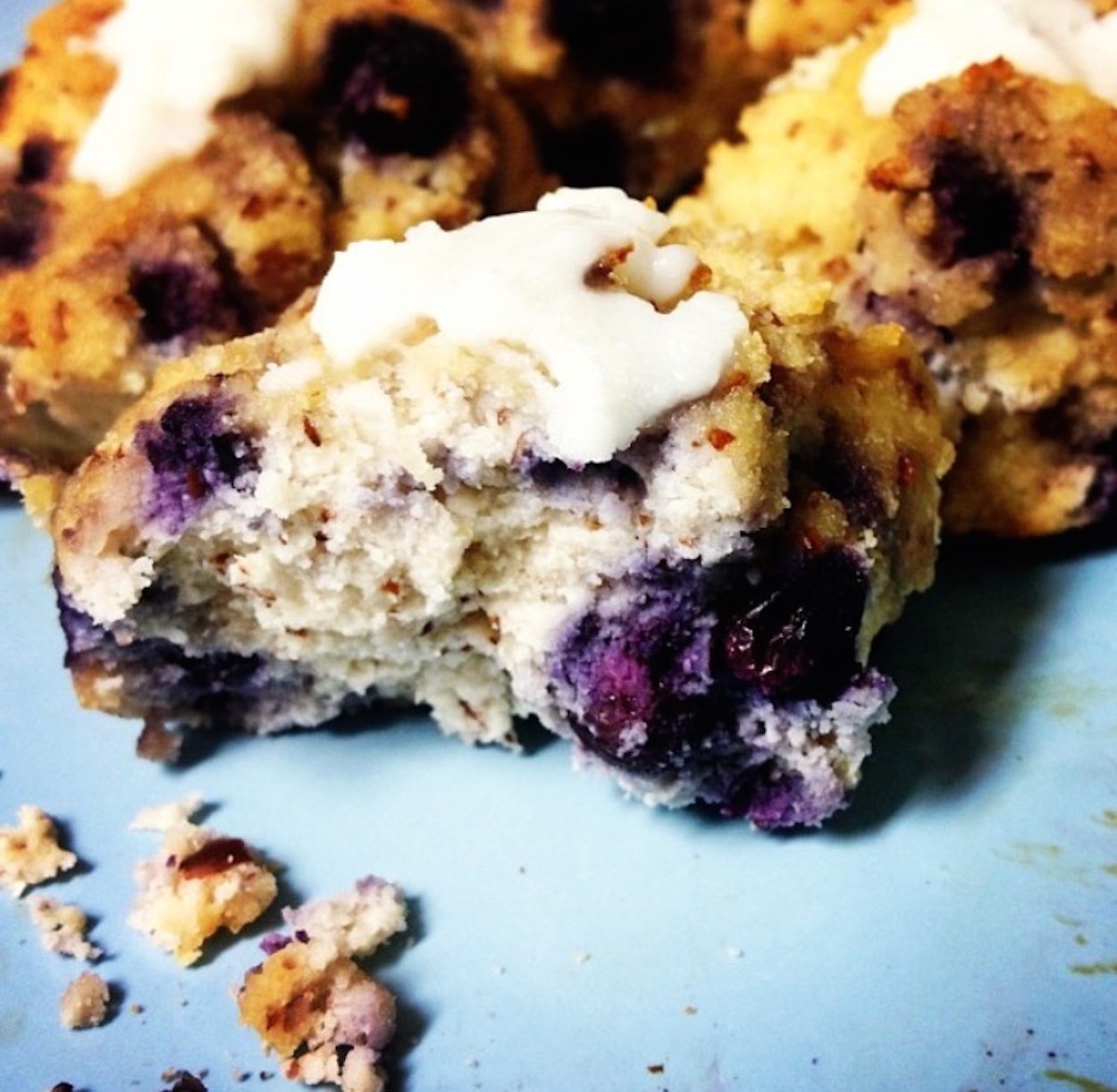 Ingredients
1/2 c almond meal
1/2 c coconut flour
1 1/2 c water
1 tsp vanilla
1-2 droppers or packets stevia extract (adjust to meet your sweet)
1 tbl vanilla plant based protein
1 tbl coconut oil
1/2 c organic blueberries
Directions
Mix the above ingredients in a food processor or by hand. Save blueberries for last. Drop onto parchment paper on cookie sheet.
Bake on 400 degrees 25 minutes.
I used a little warmed Coconut butter mixed with a dash of stevia as a topping.
Drizzle over scones once cooled It creates the perfect "Can't tell that's not frosting!" frosting.