7. Lemon Blueberry Muesli Muffins
These sensational low-sugar muffins, full of nuts and seeds, are perfect as a healthy option for breakfast, but equally delicious as a healthy snack. They are made with xylitol – a sweetener that raises blood sugar levels less than regular sugar – and wholemeal flour, which is a slow releasing carbohydrate that helps to balance blood sugar. Whole grains are also rich in soluble fibre and contain plenty of B-vitamins, which are important for producing healthy eggs and sperm. Using frozen blueberries creates a colder batter but fresh blueberries can also be used.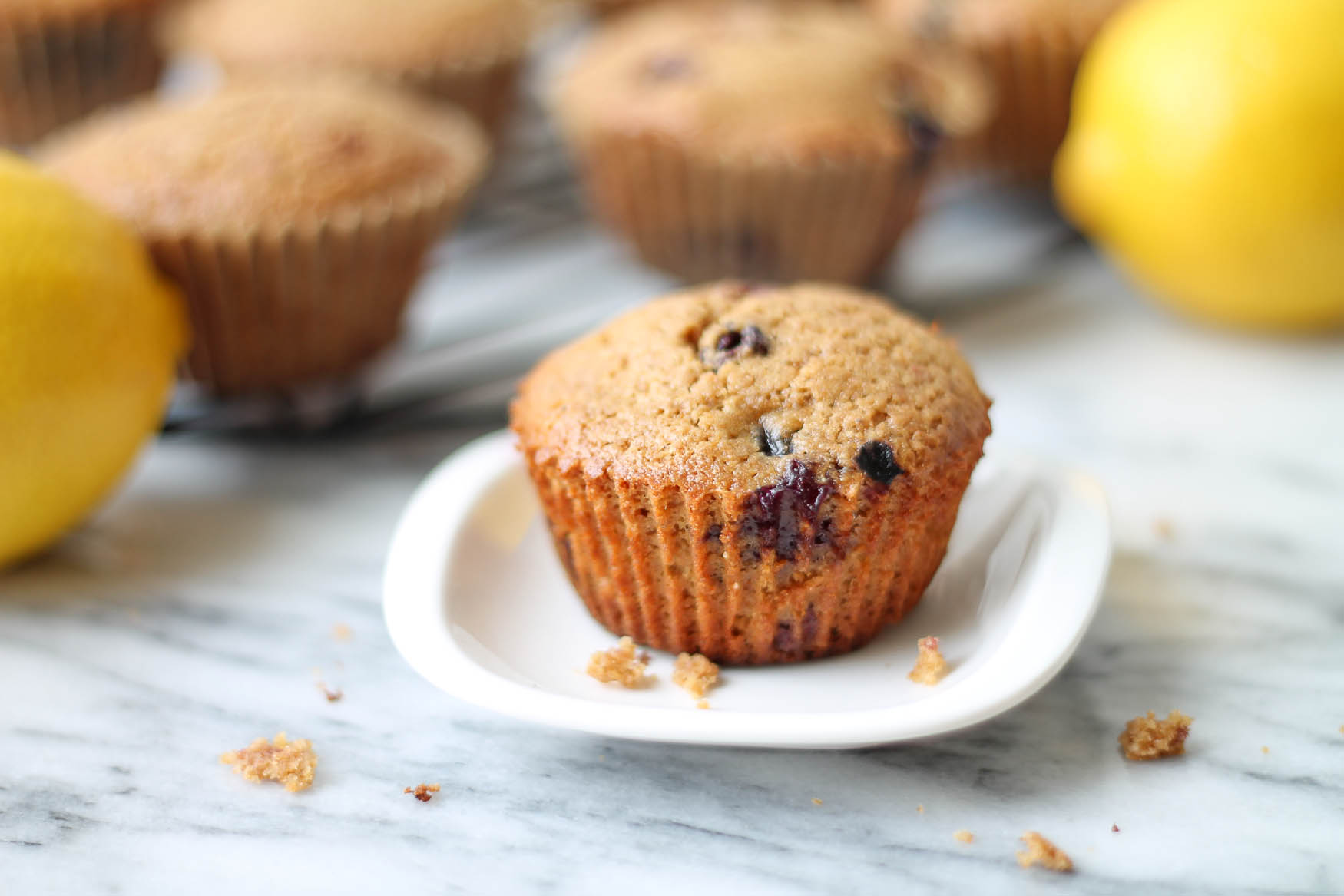 Ingredients:
4 tbsp olive oil, plus extra for greasing
150g/5½oz/1 cup wholemeal self-raising flour
2 tsp baking powder
a pinch of sea salt
1 tsp ground cinnamon
115g/4oz/scant 1 cup low-sugar muesli
1 tbsp ground flaxseed
75g/2½oz/heaped cup xylitol
3 eggs
zest of 1 lemon
1 tbsp lemon juice
125ml/4fl oz/½ cup semi-skimmed milk or milk alternative
115g/4oz/¾ cup frozen blueberries
Directions:
Preheat the oven to 180°C/350°F/Gas 4 and line eight holes of a muffin tin with paper cases.
Put the flour, baking powder, salt, cinnamon and muesli in a large mixing bowl.
Put the remaining ingredients, except the blueberries, into a food processor or blender and process until smooth. Pour into the flour mixture and beat well to form a thick batter, then gently stir in the blueberries.
Spoon the mixture evenly into the paper cases and bake for 15–20 minutes until golden brown and firm on top. Leave to cool in the tins for 5 minutes before turning out onto a wire rack to cool completely.
Credit: http://www.zitawest.com
8. Healthy Blueberry Waffle
This waffle is easy on the digestive system for mamas with morning sickness, while still keeping it super healthy.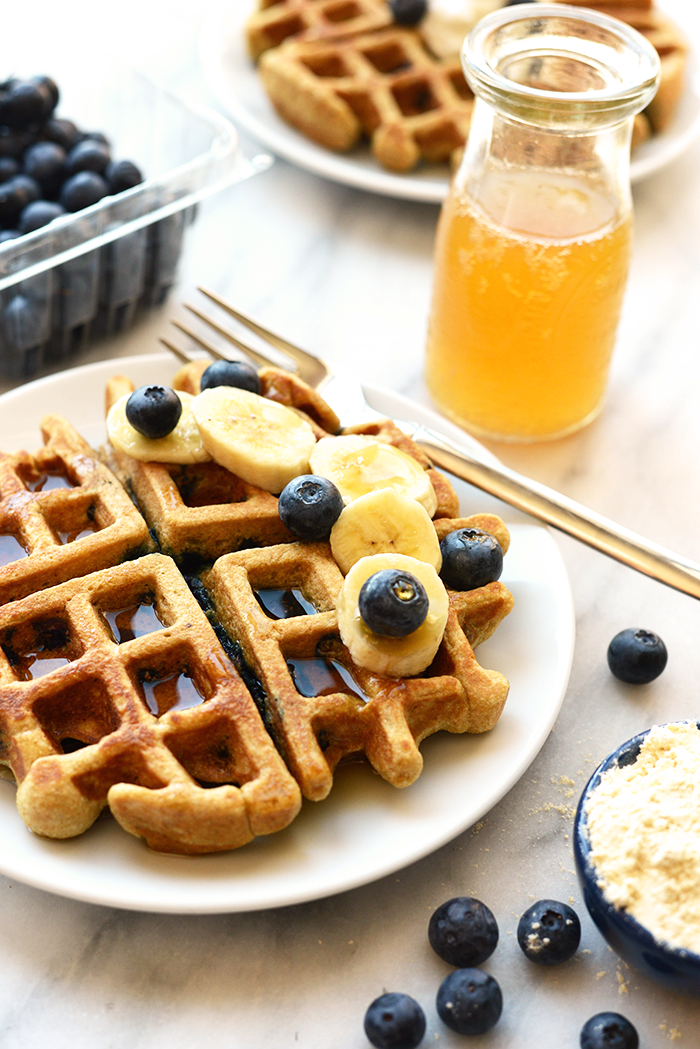 Ingredients:
1/2 cup organic old fashioned rolled oats
pinch of sea salt
2 tsp turbinado sugar or raw honey, organic
1/2 tsp baking powder
1 cage free organic egg
1 tsp pure vanilla extract
1 tsp grated lemon zest (optional)
2 TBS organic milk (I use whole)
1 tsp extra virgin olive oil or melted butter
Topping:
1/2 cup organic frozen blueberries
1 tsp pure maple syrup (optional)
Directions:
Preheat a griddle for a pancake or waffle iron for a waffle.
Add oats, salt, sugar or honey, and baking powder to a blender and pulse until mixed. Add egg, vanilla, lemon zest, milk, and oil or butter to the mixture and blend for 30 seconds or until well-incorporated. Allow batter to sit for 8-10 minutes.
Add batter to waffle iron or griddle and cook until golden brown.
To make topping, microwave the blueberries in a bowl for 1 minute, or until berries are blistered and bubbling. Top as is, or add the tsp of maple syrup to the blueberries and stir.
You can add the oats to the batter last and just stir for a more textured waffle or pancake.
This is the perfect recipe for moms in the first trimester who are barely able to stomach anything other than carbs.
Credit: http://fittobepregnant.com