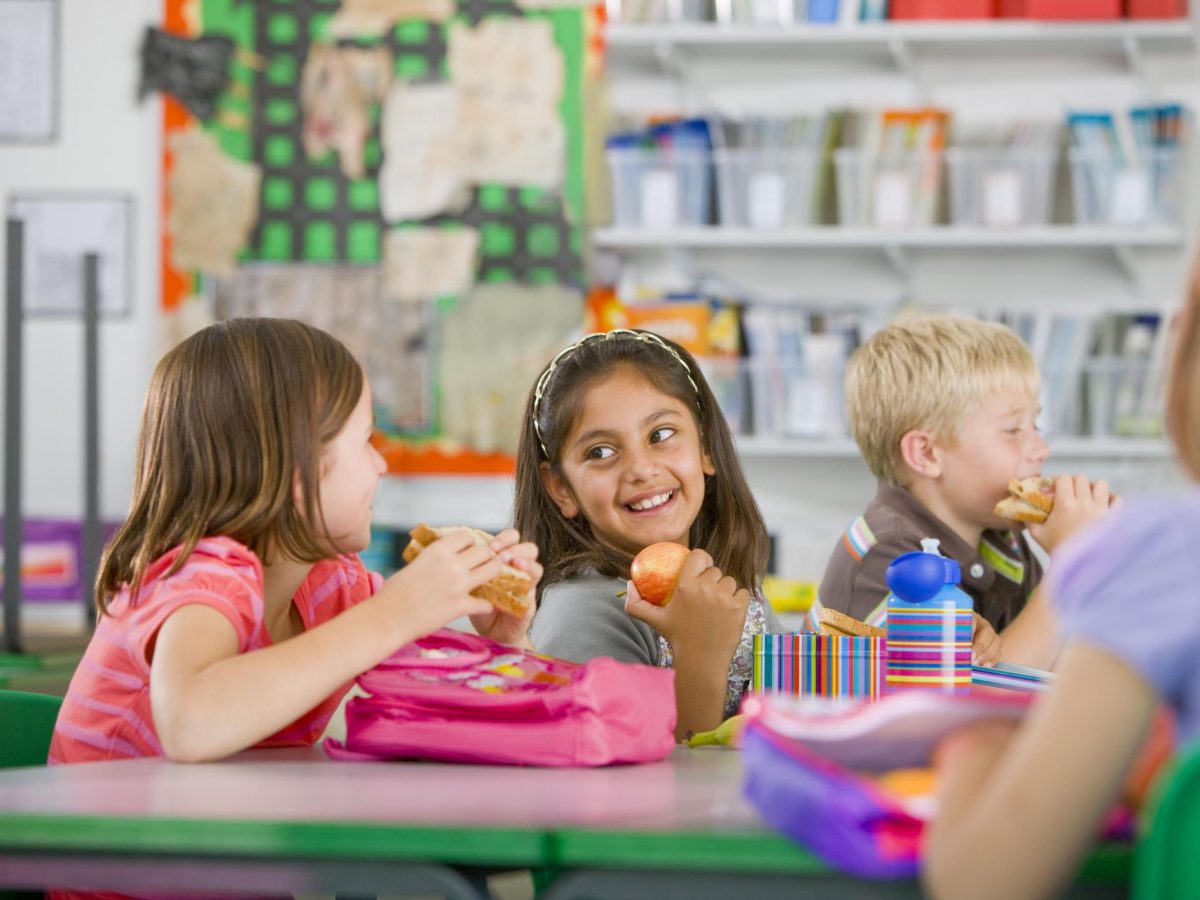 Fruits are very important in a kid's overall development but it is always such a hassle to carry them in a kid's lunch box. Often they come back home with uneaten fruit in their lunchboxes mainly because they don't want to eat it. It's more likely because, by lunchtime, that fruit is a gooey mess. However, we must take care to cut and pack the fruits and vegetables in such a way that the nutrient loss is minimal.
Get picky eaters to eat healthier:
Packaging matters – Kids are consumers just like the rest of us – they're drawn scores to a good presentation, so
grab a bento box to make eating (and yes, actually finishing lunch) more fun. Bonus: bento boxes are perfect for keeping fruit and veggies from making sandwich bread soggy.
Tap into trends – Make your kids' meal the coolest in the lunchroom with fruit s'mores, party mix, or a fun-to-eat blueberry fruit kebab. smoothie
Fill up on fruit – Fill up reusable food pouches with homemade smoothies

, and your kiddos will be quick to slurp down a snack packed with vitamins and nutrients.
Fruit Kebabs With Blueberry Dip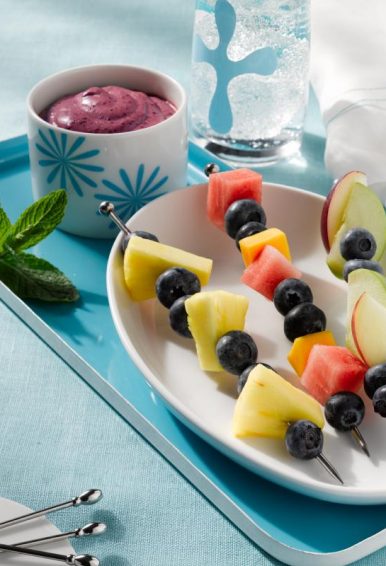 Ingredients
3 cups fresh blueberries, divided
1⁄3 cup
2 tablespoons apricot preserves
2 cups watermelon or pineapple
2 apples, cored and cut into 24 pieces
Instructions
In the container of a food processor or blender place 2 cups of the blueberries, cream cheese, and preserves
Whirl until smooth
Remove to a serving bowl, cover, and refrigerate until serving
On 24 (10-inch) bamboo skewers, alternate remaining blueberries with watermelon and apple pieces
Serve the kebabs with the blueberry dip
Fruit S'mores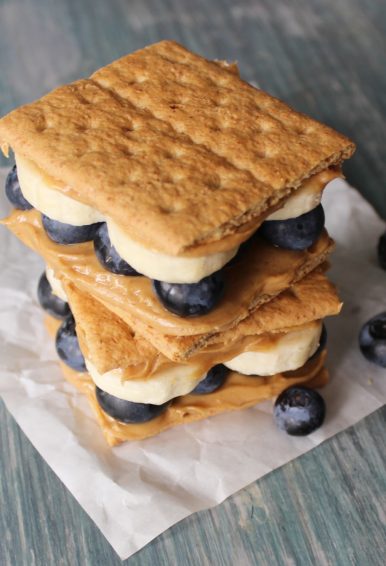 Ingredients
8 graham cracker squares (plain, cinnamon, or chocolate)
4 teaspoons peanut butter*
1 banana, cut into thin slices
1⁄2 cup fresh or frozen blueberries
Instructions
Spread each graham cracker with ½ teaspoon peanut butter
On 4 of the graham crackers, place 4 banana slices and top with blueberries, dividing equally
Cover with remaining graham crackers and press gently
Variations
Other spread options include: plain or flavored whipped cream cheese
, whipped honey, soy nut butter, almond butter, or cashew butter
Blueberry Muffin Smoothie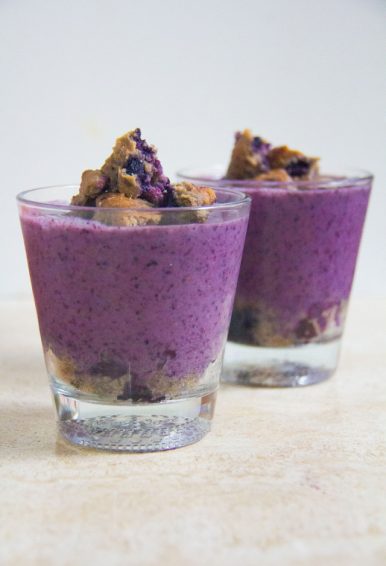 Ingredients
1 frozen banana
1⁄2 cup frozen blueberries
1 cup milk (or almond milk)
1⁄8 teaspoon vanilla
1⁄8 teaspoon cinnamon
2 classic blueberry muffins
Instructions
Crumble 2 blueberry muffins into large crumbles. Smoosh some of the muffin crumbles into the bottom of 2 glasses. Set aside.
Now add the banana, blueberries, milk, vanilla, and cinnamon to a blender. Blend until smooth. Divide the smoothie between the 2 glasses. Top with remaining muffin crumbles…and of course, add in a fun straw.
source: https://blueberry.org/