During pregnancy, there are plenty of foods that women must limit or remove from their diets. Fortunately for women who love berries, blueberries are not just safe, but they are also full of nutrients required in the pregnancy diet. Choose fresh and organic blueberries and never forget to wash them thoroughly before eating.
Check out the Top 8 Blueberry Recipes to have during Pregnancy:
1. Blueberry and Walnut Muffins
These blueberry muffins are an energy booster, packed with prenatal vitamins! Blueberries are a healthy pregnancy superfood, packed with Vitamin C, folate, calcium and other nutrients for pregnant women – they also contain potassium which is essential for blood pressure control. Team them with walnuts in these delicious muffins and you'll be boosting your Omega-3 too, which is super good for you and your baby!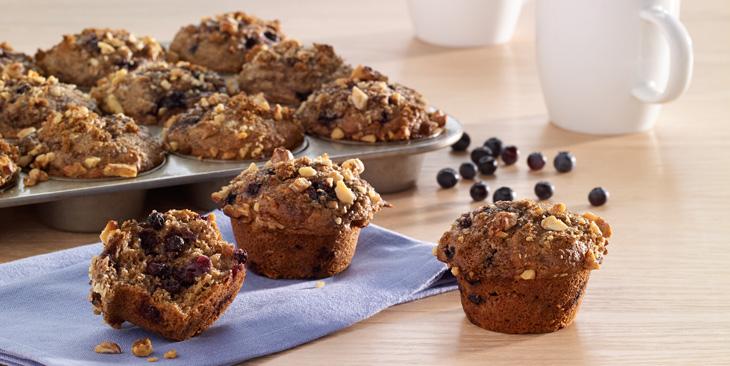 Ingredients:
125 gms self-raising flour
50 gms melted butter
50 gms soft brown sugar
1 large egg
1 tsp vanilla extract
200 ml  milk
125 gms fresh (or frozen) blueberries
50 gms finely chopped walnuts
Directions:
Heat the oven to 180 degree Celsius.
Line a muffin tin with 12 paper muffin cases
Mix together the flour and sugar. In a separate bowl beat together the melted butter, egg, vanilla and milk.
Pour into the flour mixture and mix well.
Fold in the blueberries and walnuts.
Spoon the mixture into the muffin cases.
Bake for approximately 20 minutes until firm to the touch and light brown in color.
Credit: http://www.fittamamma.com
2. Banana Blueberry Smoothie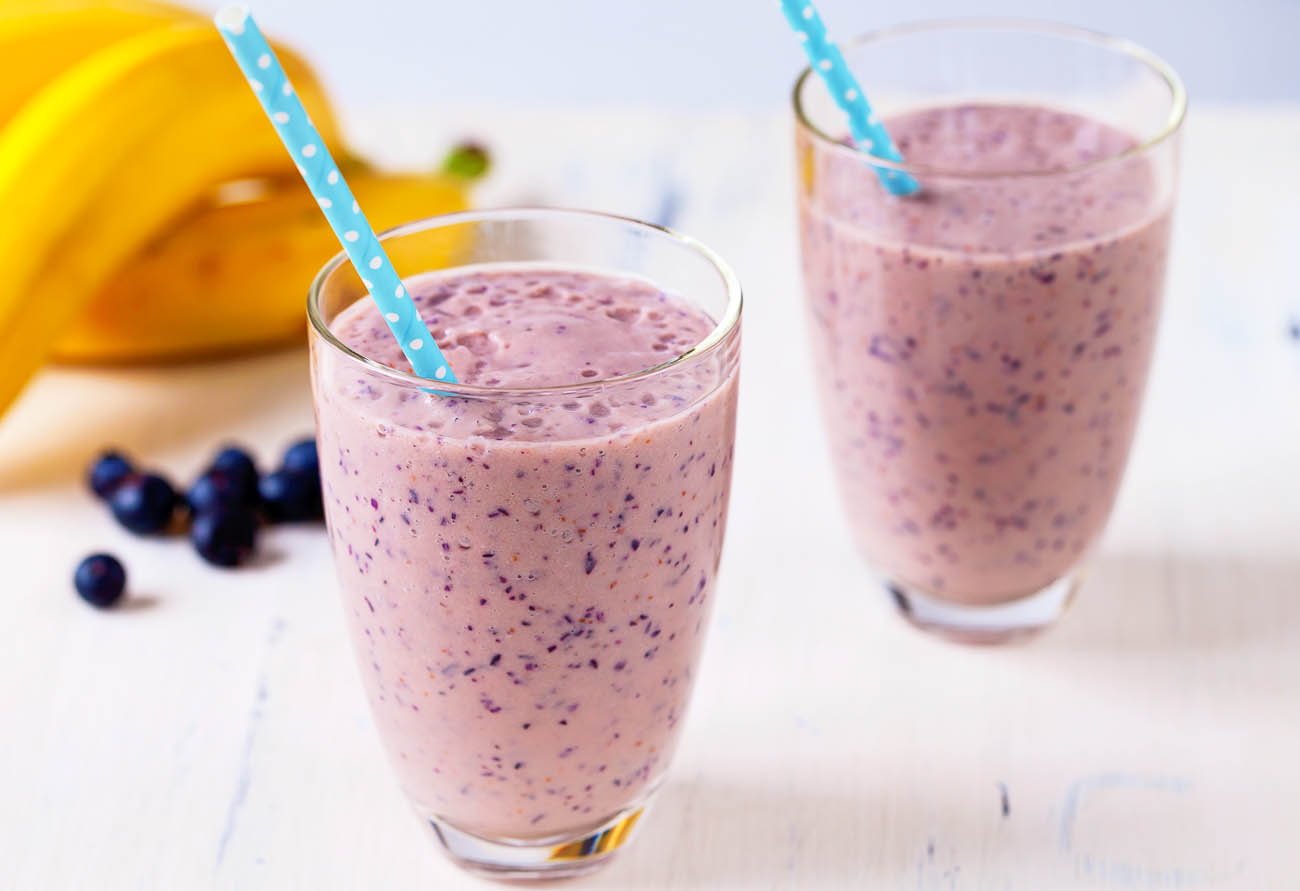 Ingredients:
1 banana
1/2 cup blueberries
1 cup of almond milk
1 teaspoon of vanilla extract
Directions:
Blend all the ingredients together well.
Enjoy this smoothie with a few graham crackers, or whole wheat toast topped with hazelnut spread.
Credit: http://www.thebabycorner.com