Mothers always make sure that they are giving good nutrients to their kids. What can be better than a fresh dose of blueberries, that too in their favorite dishes!
Today, we bring to you some Blueberry Recipes that your kids will absolutely love!
1. Healthy Blueberry Pancakes
By Zondra Wilson, Blu Skin Care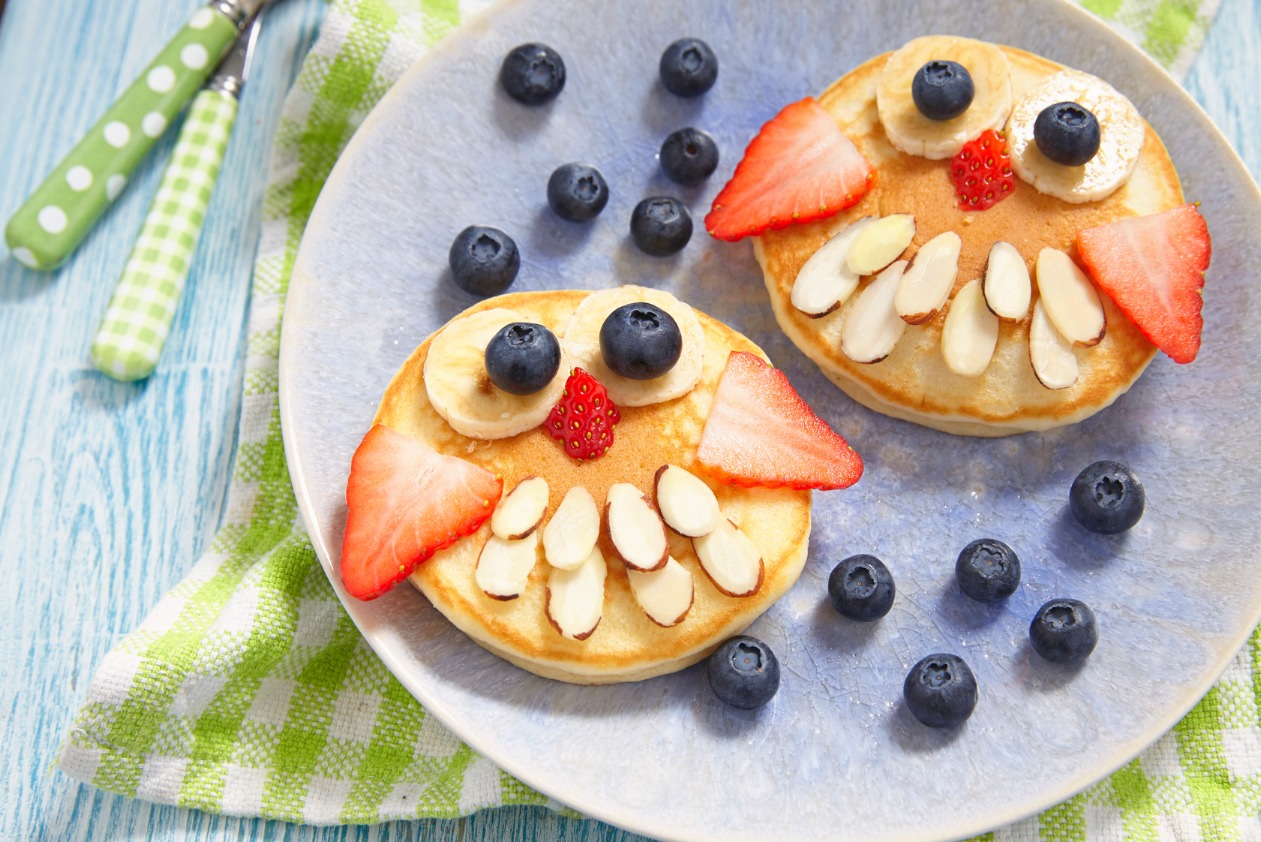 Ingredients
1½ cups white whole-wheat flour
2 teaspoons baking powder
¼ teaspoon baking soda
¼ teaspoon salt
1 large egg
1½ cups buttermilk
2 tablespoons canola oil
1 tablespoon sugar
1 teaspoon vanilla extract
1 cup fresh (or frozen) blueberries
Instructions
Mix flour, baking powder, baking soda and salt in a large bowl. Whisk in egg, buttermilk, oil, sugar and vanilla in a medium bowl. Make a hole in the center of the dry ingredients, add the wet ingredients and whisk just until combined. Stir in blueberries. Be careful not to over-mix. It can make pancakes tough.
Let the batter sit, without stirring, for about 10 minutes. This makes for a fluffier pancake.
Coat a large nonstick skillet or griddle with cooking spray; heat over medium heat. Without stirring the batter, measure out pancakes using about ¼ cup batter per pancake and pour into the pan. Cook until the edges are dry and you see bubbles on the surface, 2 to 4 minutes. Flip and cook until golden brown on the other side.
2. Blueberry Crumb Bars
By Allrecipes.com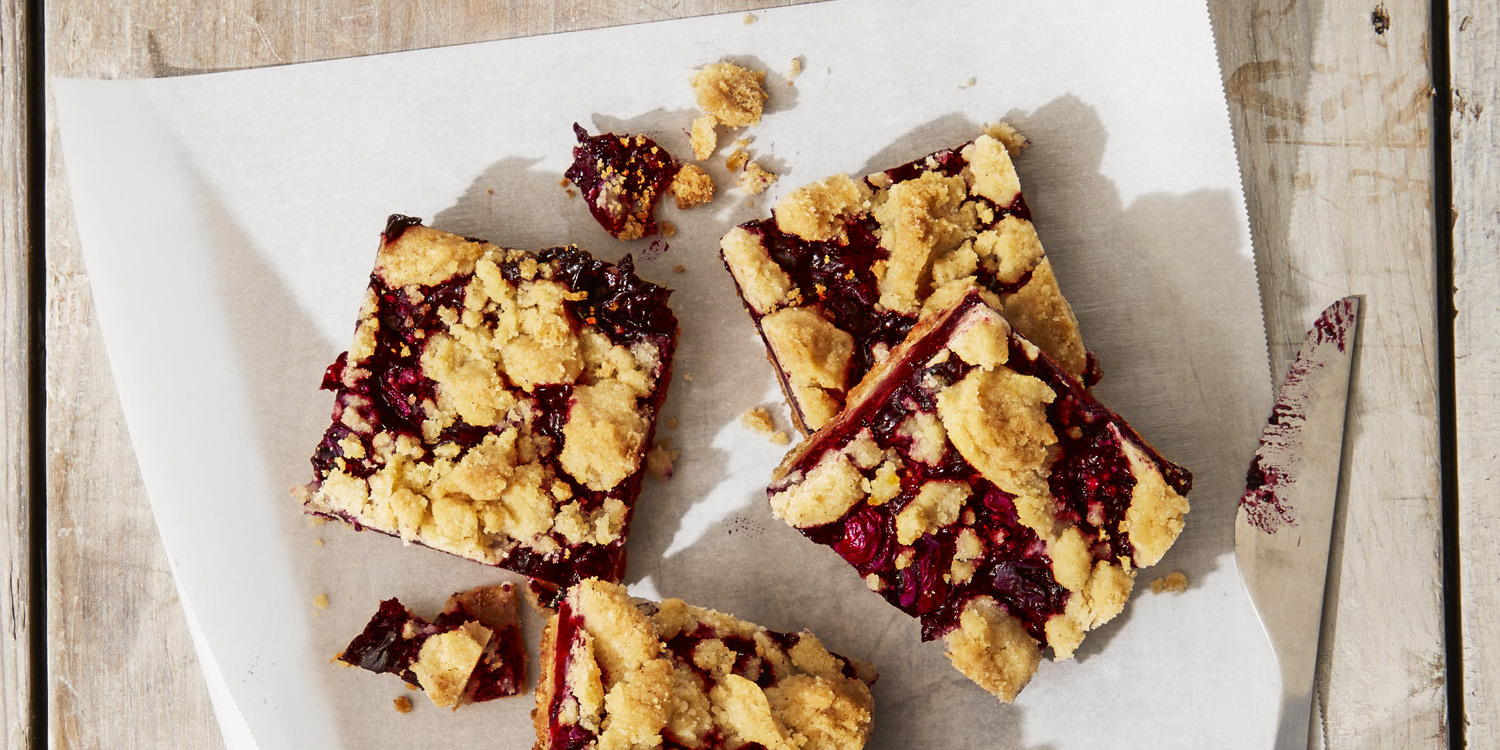 Ingredients
1 cup white sugar
1 teaspoon baking powder
3 cups all-purpose flour
1 cup shortening
1 egg
1/4 teaspoon salt (optional)
1 pinch ground cinnamon (optional)
4 cups fresh blueberries
1/2 cup white sugar
3 teaspoons cornstarch
Instructions
Preheat the oven to 375 degrees F (190 degrees C). Grease a 9×13 inch pan.

In a medium bowl, stir together 1 cup sugar, 3 cups flour, and baking powder. Mix in salt and cinnamon, if desired. Use a fork or pastry cutter to blend in the shortening and egg. Dough will be crumbly. Pat half of dough into the prepared pan.

In another bowl, stir together the sugar and cornstarch. Gently mix in the blueberries. Sprinkle the blueberry mixture evenly over the crust. Crumble remaining dough over the berry layer.

Bake in preheated oven for 45 minutes, or until top is slightly brown. Cool completely before cutting into squares.