7. Berry Tartlets with Jumbleberry Jam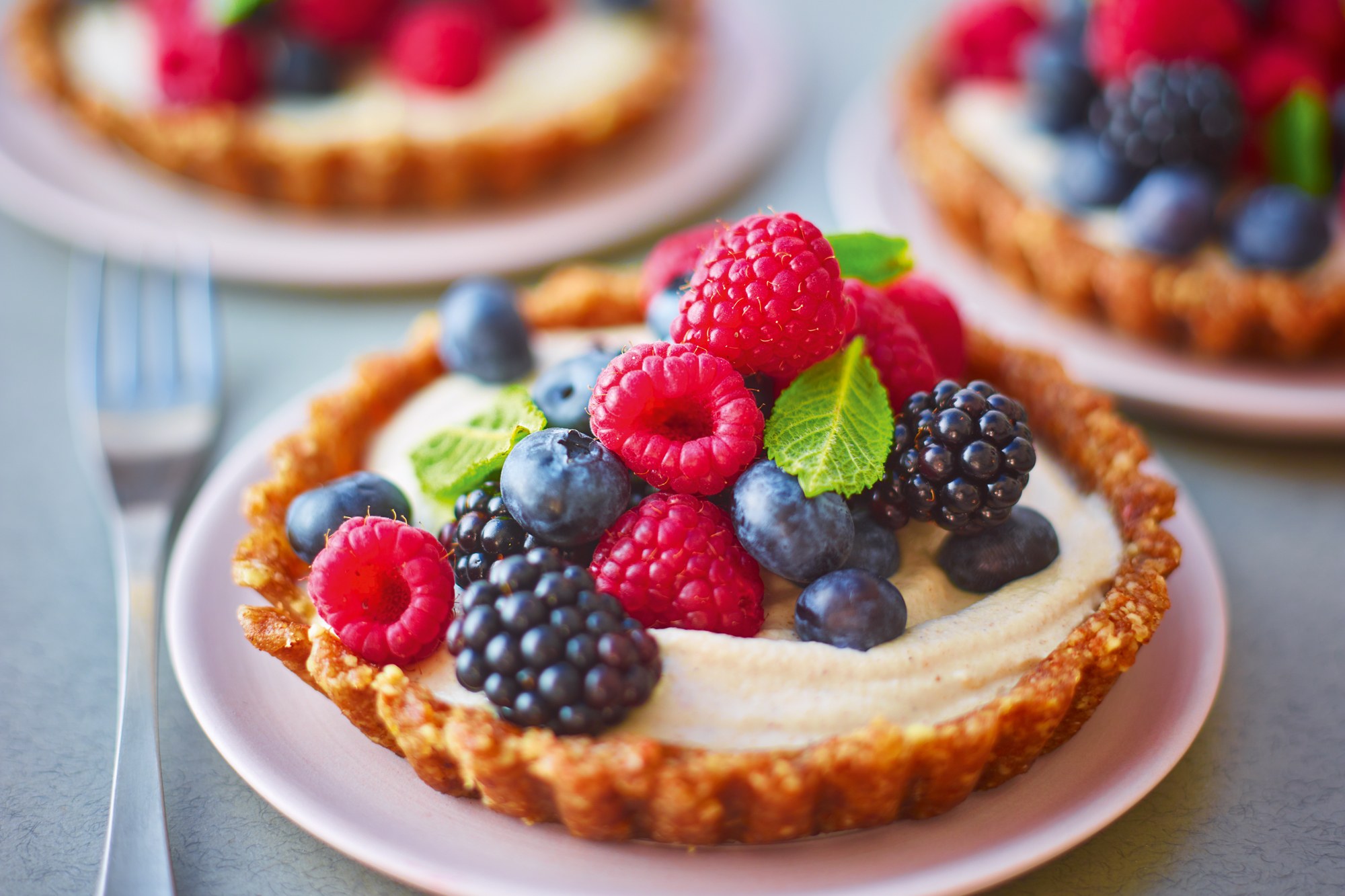 Ingredients
2 cups all-purpose flour
1 cup cold unsalted butter, cubed
1/2 tsp salt
1/2 260-g pkg cream cheese, at room temperature
1 egg, divided
1 1/2 cups jumbleberry jam
coarse sugar, optional
Instructions
WHIRL flour, butter and salt in a food processor until coarse crumbs form. Add cream cheese and egg yolk. Pulse just until dough starts to form a ball. Divide dough into 2 portions. Shape each into a flat disc, then cover with plastic wrap. Refrigerate until firm, about 1 1/2 hours.
PREHEAT oven to 375F. On a lightly floured surface, roll each portion of dough into a 12 × 12-in. square, about 1/4 in. thick. Cut into 24 3-in. circles. Gently push rounds into a 24-cup mini- muffin pan, pressing along the bottom, then up the sides until pastry is slightly over the rim. Gather and re-roll dough scraps to 1/4 in. thick. Cut into 1-in. stars (or other shapes) using a cutter.
FILL each dough cup with 2 tsp jam. Lay star cut-outs on jam. Brush edges and stars with reserved egg white, then sprinkle with coarse sugar.
BAKE in centre of oven until tops are brown, 25 to 30 min. Let stand 10 min, then remove tarts from pan.
8. Blueberry Clafoutis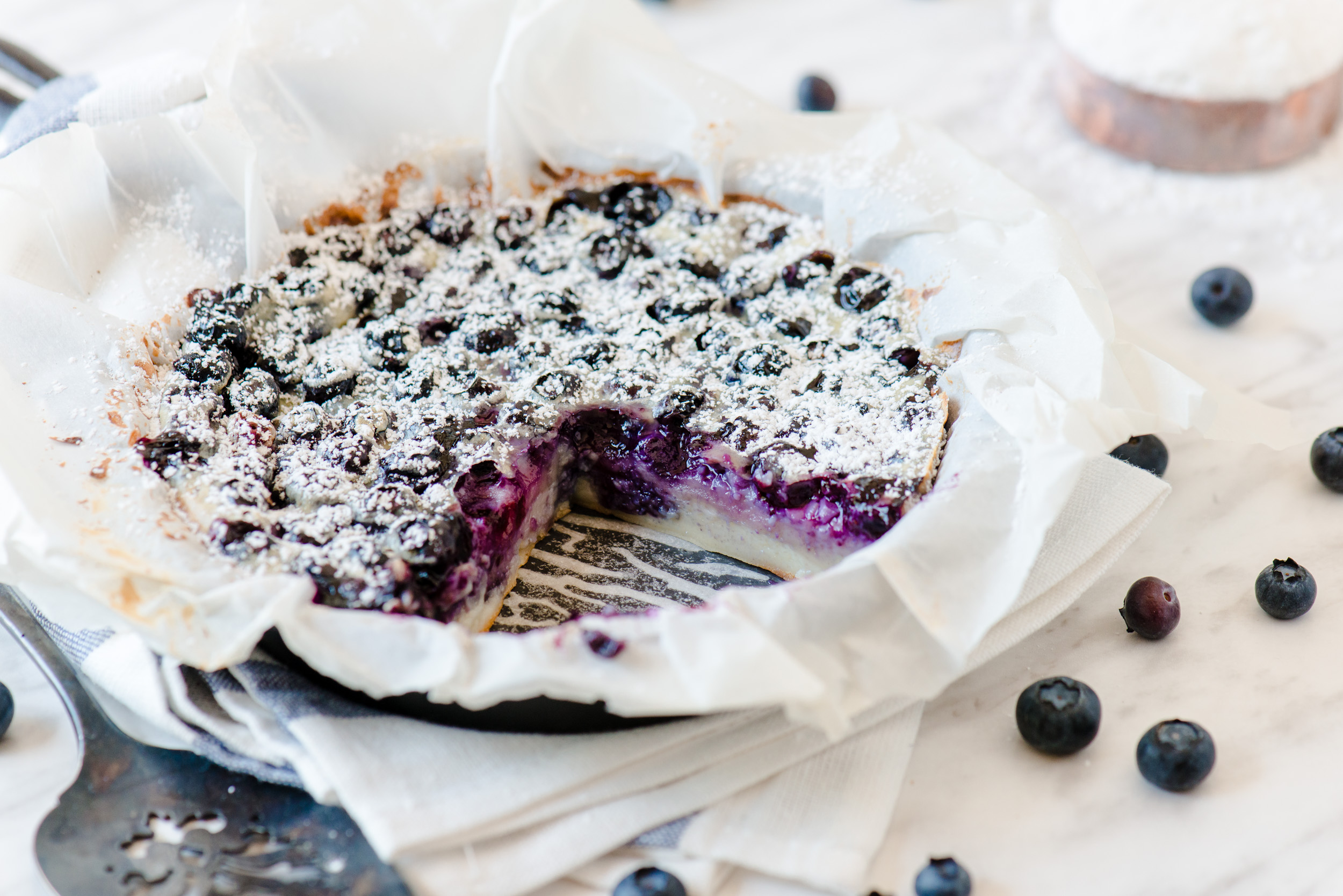 Ingredients
2 tsp butter, melted
1/4 cup plus 1 tbsp granulated sugar
1/2 pint blueberries, about 1 cup
3 eggs
2/3 cup 35% cream
1/2 cup milk
1 tsp orange liqueur
1/4 cup all-purpose flour, sifted
icing sugar, optional
Instructions
Preheat oven to 400F. Brush 6 4-in. ramekins with butter and dust with 1 tbsp granulated sugar. Divide blueberries among ramekins. Place ramekins on a baking sheet.
Whisk eggs until frothy in a medium bowl. Whisk in 1/4 cup sugar, cream, milk and liqueur. Gently whisk in flour until just combined. Do not overmix. Scrape batter evenly over berries.
Bake in centre of oven until set but jiggly when gently shaken, about 20 min. Let stand 10 min. Serve warm, dusted with icing sugar.