3. Lavender Blueberry Smoothie
By Blueberry Council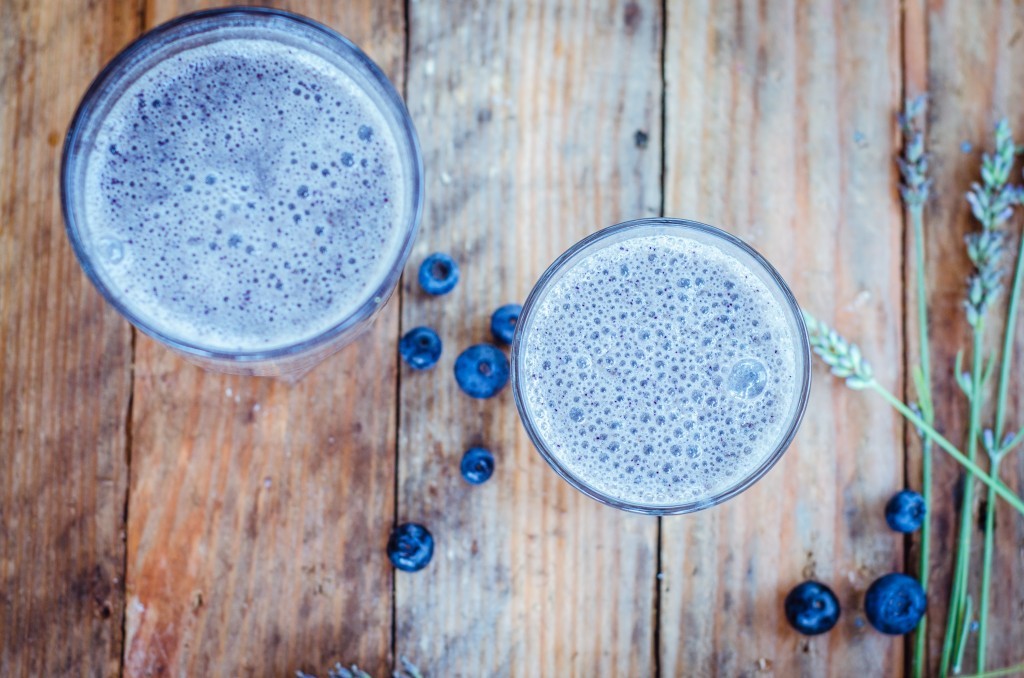 Ingredients
1 teaspoon dried lavender
2 cups almond milk
1 cup blueberries
1 frozen banana
1 tablespoon maple syrup
Instructions
Add ingredients to a blender and blitz on high speed until smooth.
4. Berry Green Protein Smoothie
By Trinity S. Perkins, M.S.Ed, AFPA Certified Nutrition Consultant and ISSA Performance Nutrition Specialist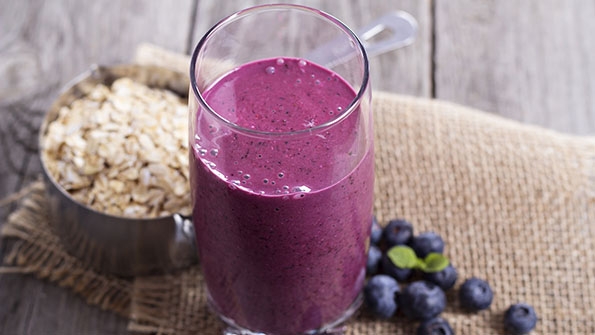 Ingredients
1/2 cup unsweetened almond milk 1/2 cup water
2 or 3 ice cubes added for thickness (optional)
1 cup Greek yogurt
1/4 cup dry oats
1/4 cup raspberries
1/4 cup blueberries
2 cups baby spinach
Instructions
Blend all ingredients to desire consistency. Add more ice for thickness.