5. Betty Crocker's Blueberry Smoothie
By BlenderBabes via the SideChef App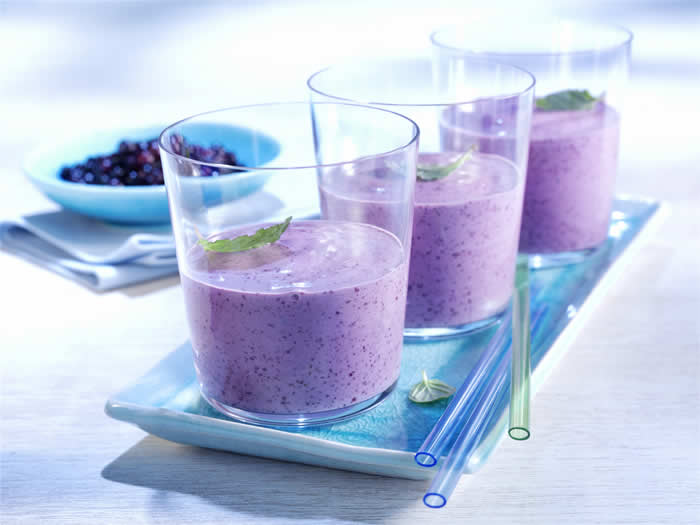 Ingredients
1/2 cup Vanilla Almond Milk
1 cup French Vanilla Yogurt
1/2 tbsp Honey
1 cup Frozen Blueberries
1/2 cup Ice
Instructions
Add Vanilla Almond Milk, French Vanilla Yogurt, and Honey to the blender.
Add Frozen Blueberries and Ice and secure the lid.
Blend until smooth or desired consistency.
6. Blueberry Refresher Smoothie
By Jin+Ja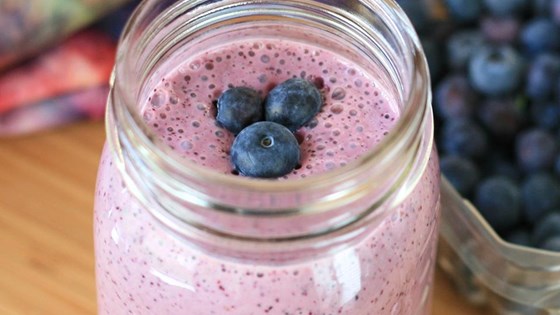 Ingredients
1 cup Original or Dragon Fruit Jin+Ja
1/4 cup Blueberries
1 cup of Club Soda
Instructions
1. Blend Jin+Ja and blueberries in a blender into a smooth puree (about 30 seconds).
2. Pour club soda into a glass and pour Jin+Ja/Blueberry puree over the club soda
3. Garnish with mint and enjoy.